Bracelets
Do Alex and Ani Bracelets Tarnish? Expert Jeweler Advice with Solutions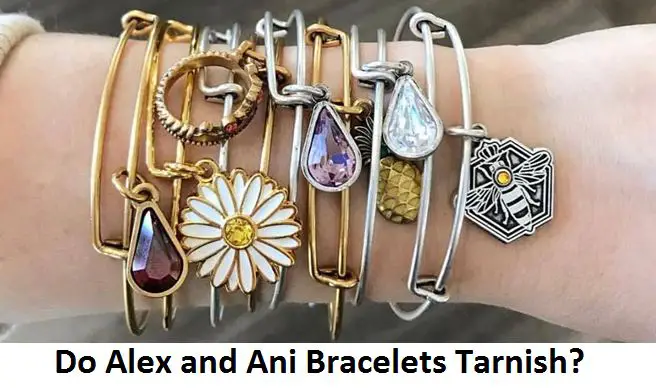 No one would ever say no to the bracelets because this is one such fashion accessory that everyone loves to wear all the time. This is one such fashion accessory that completely transcends the gender divide. With the passage of time, the designs of the bracelets are completely changing and hence they are becoming extra meaningful and extra creative for each season.
Alex and Ani bracelets have become the most favorite ones over the last few years due to the emotive and edgy design they offer. But some of the users do want to know that whether Alex and Ani bracelets tarnish or not.
But before we get into the discussion, we will first of all be letting you know about what Alex and Ani bracelets are!
 Plus, we will also be explaining, how you should be cleaning them. Let's get into the discussion below! 
What are Alex and Ani Bracelets Made of?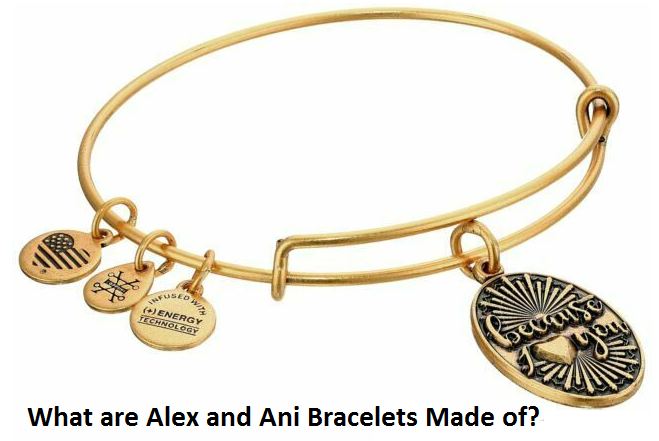 You will be finding these bracelets to be made out of recycled silver and copper material. And this combination of two materials will make it come about as the hardy one which is available in numerous color options.
Plus, you will also be finding these bracelets to be best plated or coated with the Rafelian gold or Rafaelian silver to further increase their overall color variety. This is hence the unique coating that is trademarking the bracelet and is designed in the honor of their founder Carolyn Rafaelian.
Alex and Ani feel the pride to add the bracelets with designs that are made out of the pure form of silver. It is available with 92.5% silver. Silver is also a soft material and can easily bend in comparison with copper. It eventually adds extra strength to the metal.
You will probably be finding some of the Alex and Ani bracelets which add up with the beauty of gold as well. This gold is helpful in increasing the problem-solving capacity and hence opens our minds up. For silver, it adds up with the microbial properties is why they have incorporated it in their creations.
All the Alex and Ani bracelets are having a thin coating of the anti-tarnish which somehow keeps them glossy and extra shiny for longer.
Does Alex and Ani Bracelets Tarnish?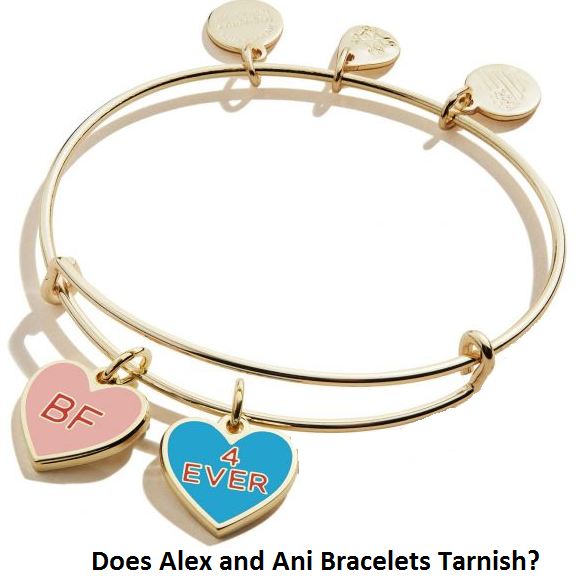 Yes, they can! They can 100% tarnish which is a bit disappointing factor to talk about. They are all made out of the materials of copper and alloy which can the longer they are exposed to certain elements.
This whole oxidation is yet accountable for the tarnishing. Well, this is not at all bad because Ani and Alex will definitely notify you of it once you purchase the bracelets.
There are some essential items that can be much abrasive to the bracelets. This includes sprays, oils and perfumes. This can also accelerate their overall tarnishing process as well. It is also advisable that you should be wearing the jewelry last after you are done with any chemical substances.
Even though if they are tarnishing, they will gain one such hue that adds the whole bracelet with the vintage and antique effect. For some of the customers, this is the best shade of the bracelet because this is its original color.
How to Clean Tarnished Alex and Ani Bracelets?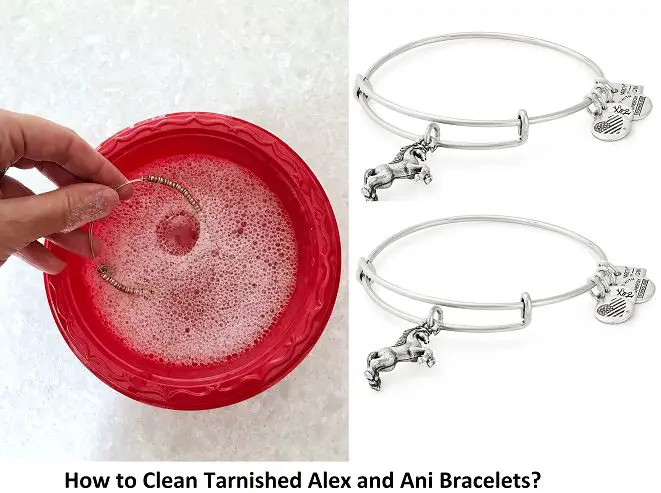 Alex and Ani bracelets are available with a soft cloth which you can use for cleaning purposes. You just have to soap the pieces in mild soapy water. If the bracelet is having some gems, then you have to use the soft-bristled toothbrush to gently scrub all through the crevices.
Once it is done, you have to rinse the bracelet which is under running water, and then pat it dry between the cloth!
This is the oxidation that is causing the metals to fully tarnish instantly. If you want to slow down this whole process, you have to perform the cleaning as it is directed. This cleaning needs to be done at least thrice times a week.
There might some of the pieces which are heavily tarnished because you have been wearing them for a long time. But don't worry because we have the perfect home remedy for you.
If you will be soaking the Ani and Alexa into the ketchup for at least 10 minutes, and then rinse it off, there are chances that the whole tarnishing will go away.
For completely cleaning the bracelet off the ketchup, you have to soak it in mild warm soapy water and then lightly brush it with the help of a soft toothbrush. Once it is done, you could then simply pat the piece dry to simply reveal a shine as bright as on the day you first got your bracelet.
How to Take Care of Alex and Ani Bracelets?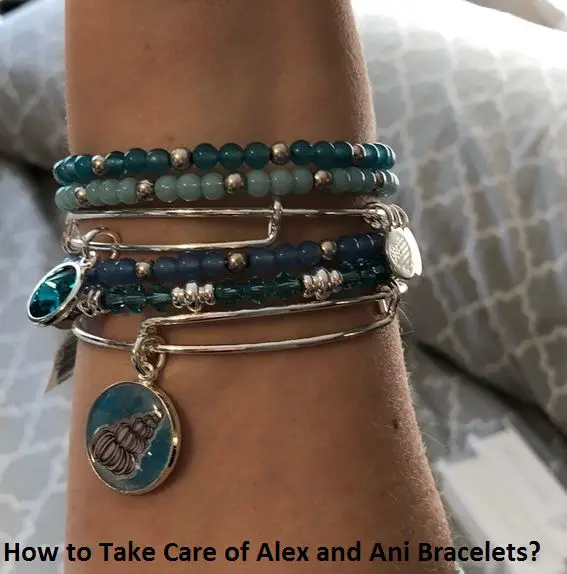 Giving your bracelet the best care will help you to give your whole piece with an extra shiny coating. You should be mindful about how and where you will be storing the piece at the time of sleeping so it can contribute to the durable nature.
The best way to take care of and store your bracelet is all about the sealing box with the cotton or cushion inside it. This will be helpful for you to seep the moisture from the bracelet and make it look shiny.
When it comes to the cleanliness of the bracelets, it should be a complete no for you. They will be all tending to simply wash away any sort of anti-tarnish coating by leaving your bracelet bare. This will often be quickening the oxidation which hence leads to a complete discolored looking metal.
Before you go swimming or shower, you should remove the bracelet completely. You should also avoid wearing it during sports. Hence, you should be all tempted to somehow buy the jewelry cleaner and yet decide to soak away the bracelet in it. You should not be doing it because the anti-tarnish coating on the Alex and Ani bracelets is yet vulnerable to any abrasives.
Below we have the 4 major tips which you need to follow for keeping the Alex and Ani bracelets looking newer for longer:
You should be cleaning the bracelets at least once a month. You should be having a square piece of cotton cloth that somehow comes with your bracelet to hence regularly wipe away any of the layers of dirt or grime. This will also be keeping the oxidation at bay which is what causes any sort of tarnishing.
For any extra cleanliness, you should be dipping the gold bracelet into the mild soap and water solution. You can make it wipe down with a special polishing cloth. Then you can often rinse it under clear water and then pat dry.
Some of the bracelets are having some crevices or fine lines in their design which make it enough harder to reach with the stubby finger and cloth. You should be using a soft-bristled toothbrush that you can even use to gently brush off any dirt with some of the soapy water solutions. Just rinse out and then pat dry.
You should never wait for the time to clean the bracelet if it is tarnishing. You should also clean it even if it is not tarnishing.
Why We Love Alex and Ani Bracelets?
Now the main question which probably hit so many minds is that what is that best thing which makes these Alex and Ani Bracelets so much popular! The main reason to love this bracelet is its eco-friendly nature. This is one such factor that you need to consider when it comes to picking a bracelet with high sustainability.
Alex and Ani have always explained to their customers that their designed bracelets are extremely best and how they have designed them with huge creativity. They are available with designs that are a breath-taking combination of copper and silver metals. Hence, you will be finding these bracelets to be made out of recycled metal, Let me also share with you some of the collection from youtube:
Now you might be thinking what is so cool about it! Well, Alex and Ani have been contributing their donations and profits towards the charity. They offer a "Charity By Design" bracelet collection. They do have faith in the healing properties of copper is a naturally occurring mineral.
Alex and Ani selected to work with copper in the making of their bracelets due to the fact they agree within the recovery residences of metals such as copper. Copper can get absorbed through your pores and skin via the pores and it is believed to positively stimulate your immune system.
Also, copper is stated to appeal to and extend nice power so that's some other purpose why Alex and Ani bracelets are greater than simply a remarkable accessory.
Why Alex and Ani Bracelets are a Cool Option to Pick?
Wearing and gifting Alex and Ani bracelets are so cool due to the fact of their limitless customizing alternatives reachable with their pieces. Their trademark layout of an expandable and contractible metallic bangle with no clasp and with three or 4 symbolic pendants and their infinite color vary makes them the high-quality type of accent to pair up.
Getting one bracelet is by no means ample and you will discover a series of them in nearly any woman's rings collection. We love to pair them up in color, symbolism, hidden message, and many different enjoyable methods we can assume of.
Their outstanding less expensive cost, their recognizable company name, the symbolic pendants with inspirational messages and meanings plus their transparency and availability have set Alex and Ani bracelets a reduction above the rest.
There is no way pleasure for their terrific bracelets will ever go down. It is surprisingly unlikely. In fact, with proof on their website, this put up and heaps of different articles, it is protected to say that the recognition of Alex and Ani bracelets will preserve getting larger and bigger.
Can Alex and Ani Bracelets Get Wet?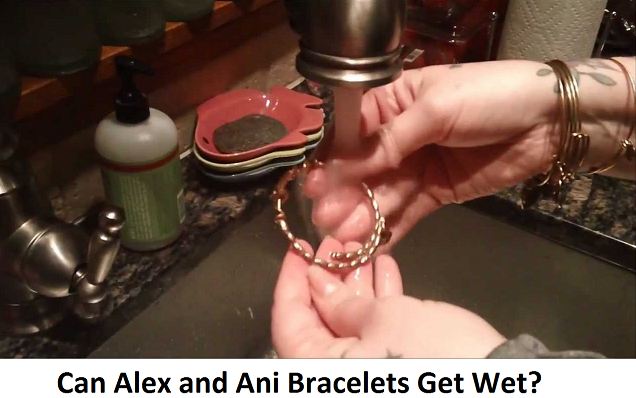 Yes, they do and you should never be storing them in the wet condition at all. This is a big mistake and will ruin the whole beauty of the bracelet! Sometimes you wear an Alex and Ani bracelet and you start swimming or go for a bath. This is the time when you are damaging the bracelet on your own.
If somehow it gets wet, the best solution would be to instantly dab it. You can also clean it properly by using a soft brush from those areas that are quite often wet. Plus, you should avoid wearing it in wet conditions because for some people it can cause skin allergies.
How to Store Alex and Ani Bracelets?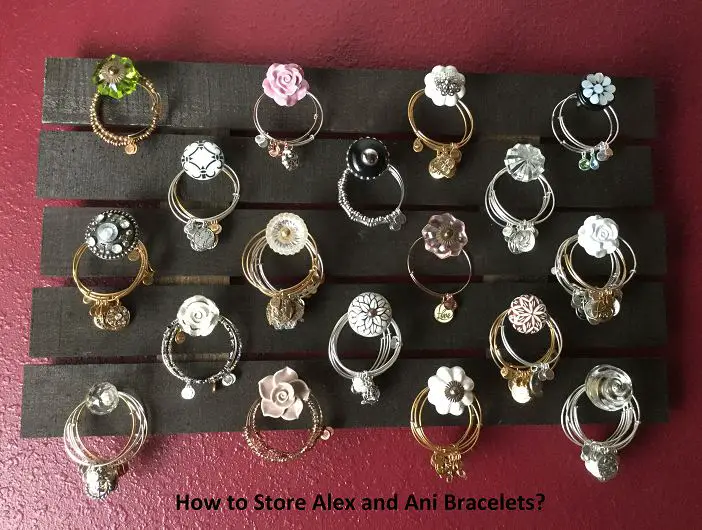 When it comes to storing Alex and Ani bracelets, you should be showing a bit of care and attention. Try to make it get the store on something which is round at the time when you are not wearing it. This would enable you to let the Alex and Ani bracelets stay in a circular shape.
At the time of cleaning the bracelets, you should be using a soft toothbrush and then gently scrub in between the beads to completely release the dust and dirt particles. Make sure you do take off the bracelets at the time of swimming, showering, or even when you are using abrasive cleaners. Storing Alex and Ani bracelets in wet condition is a big mistake. You should be cleaning the bangles regularly to keep your bracelets looking their best.
No doubt that storing the bracelet and having it properly cleaned is the best option to let the oxidation stay away from the piece. You can make use of reusable signature polishing cloth which is made from 100% cotton flannel. It will effectively clean all ALEX AND ANI jewelry. You have to simply rub the whole piece between the two interior cloths just to restore its overall natural shine.
Product Care Recommendations from Alex and Ani Jewelry
Looking at it for the first time, make you realize that the whole product has been designed and created with care and love. But there are some of the product care tips which you should be following firsthand. Some of them are discussed below:
You should be using Alex and Ani polishing cloth for the effective cleaning of the bracelet.
Plus, you should be storing each of the pieces separately. You should be hanging up the necklaces on the wall for better protection.
You can also apply some beauty products such as hairspray or perfume before you wear it. This is because some of the chemicals in these products may damage the finish.
Remove off the jewelry before swimming, bathing, doing the household chores or even using abrasive cleaners.
For cleaning the crystals, use a soft toothbrush.
Before you store the jewelry, make sure that it is dry.
Do Alex and Ani Bracelets Turn Green?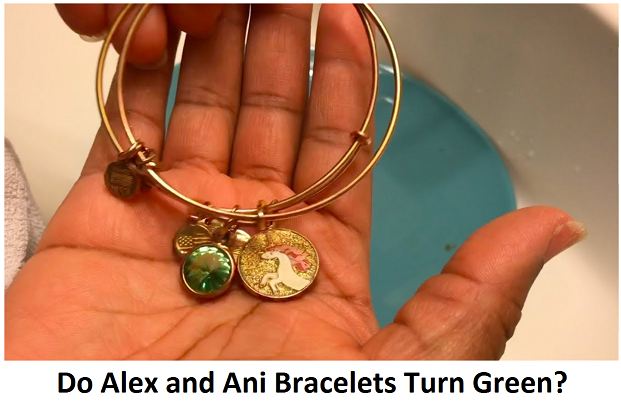 Well, it is not clear that whether Alex and Ani bracelets can be turned green or not. We have a customer story for you with which you can get a better idea out!
"My skin has an extremely acidic PH. It eventually turns green if any metal aside from the sterling silver gets into contact with the skin. Having the copper-plated Alex and Ani, I do not felt it turning green. I am having 2 pieces (out of my 9) which have been corroded and the copper is all showing it through. Alex and Ani have said that this act has never happened with them in the past but the customers are having proof that yes, it does! It is an excellent point that it does not get into a green coloration but it's a miss or the hit with the silver finishing. I love my Alex and Ani, just letting you know it's always a risk".
How to Clean Alex and Ani Bracelets with Ketchup?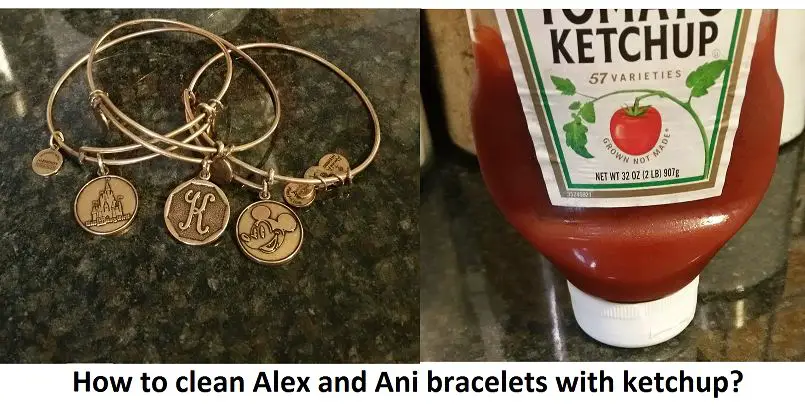 For completely cleaning the bracelet off the ketchup, you have to soak it in mild warm soapy water and then lightly brush it with the help of a soft toothbrush.
Once it is done, you could then simply pat the piece dry to simply reveal a shine as bright as on the day you first got your bracelets.
Well, this is the simplest of all tricks which you can follow to give your bracelet complete cleanliness from the tarnishing or getting rust. Try it now!
Conclusion
Well, no doubt that Alex and Ani have brought a new transforming shape into the whole jewelry concept which is worth knowing about. You should definitely put your hands on it because the shine and sparkle of the jewelry will take away your heartbeats.
It is yet so much awe-inspiring for the company to be fully dedicated and committed to making and seeing the differences coming in the jewelry concept.
Although they might tarnish, still Alex and An is providing much of the resources for proper cleaning and taking care of the bracelets.
Buy them now!