Bracelets
Can Pura Vida Bracelets Get Wet? Top Guide and In-Depth Answers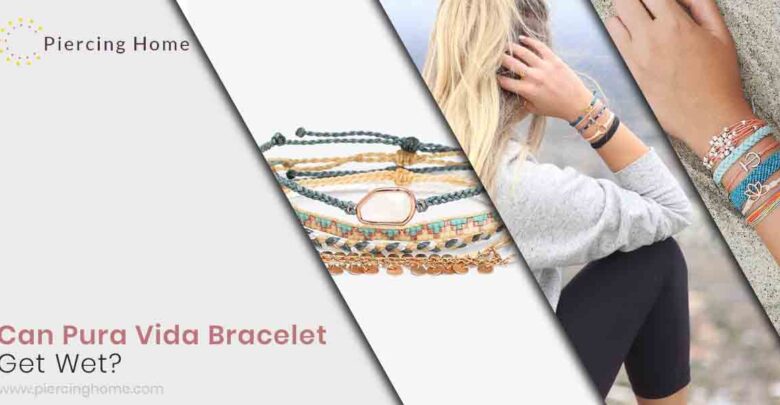 With everyday development and progress, man has become mechanized. There is little time left for him to enjoy and explore the simple and soft things in life. Everything he wears is mechanized and digital. Everyone wants to look wealthy and up-to-date. We are in a race of showing things off from clothing, jewelry, vehicles, to even food.
In this rushy course of life, the Pura Vida bracelet or jewelry gives us a feeling of getting relaxed a bit. It makes us leave our nerves with simple and natural things. It is a precious gift for this automated world by two friends Paul Goodman and Griffin Thall who found two brothers Jorge ad Joquin making these amazing bracelets in Costa Rica. The concept of Pura Vida was too lifelike and natural that it made the compelled to introduce the bracelets to the world.
Pura Vida bracelets are made with waxed polyester threads or cords and it is woven with different braids or styles. Its threads or cords are too colorful and miraculous that you feel a kind of energy and mental satisfaction while wearing it. A Pura Vida bracelet is made of polyester and is purely waterproof. So the query many people have that "can a Pura Vida bracelet get wet" should be answered "yes".
What is Pura Vida Bracelets?
A Pura Vida bracelet is a thematic band of threads that makes us feel the simplicity and music of life. It is a concept of purity and a crystal clear approach to life and its blessings. It is not made with luxurious metals and expensive stones or pearls instead it is made with varied colored threads that are joined together by different braiding styles.
The Pura Vida was originally coming from Costa Rica where two friends Paul Goodman and Griffin Thall found two brothers striving for life by making some great artistic bracelets with threads. These bracelets were too impressive and gave the message of peace and pure natural life away from the impurities of city life. This concept was instantly adopted and accepted by people especially nature lovers and tourists who love to wear Pura Vida bracelets.
The polyester threads in many colors are waxed and braided in a way to make a classic piece of bracelet. Sometimes some beads are also weaved in the Pura Vida bracelets to give them a new look. Now Pura Vida has made its name and there are many styles and names of Pura Vida bracelets.
These wonderful bracelets have a charm that you can't resist. Once you wear the Pura Vida bracelet, you will never let it off from your wrist whether you are in the water or on land.
You May Also Check Best Designer Bracelets For Small Wrists.
What are Pura Vida Bracelets Made of?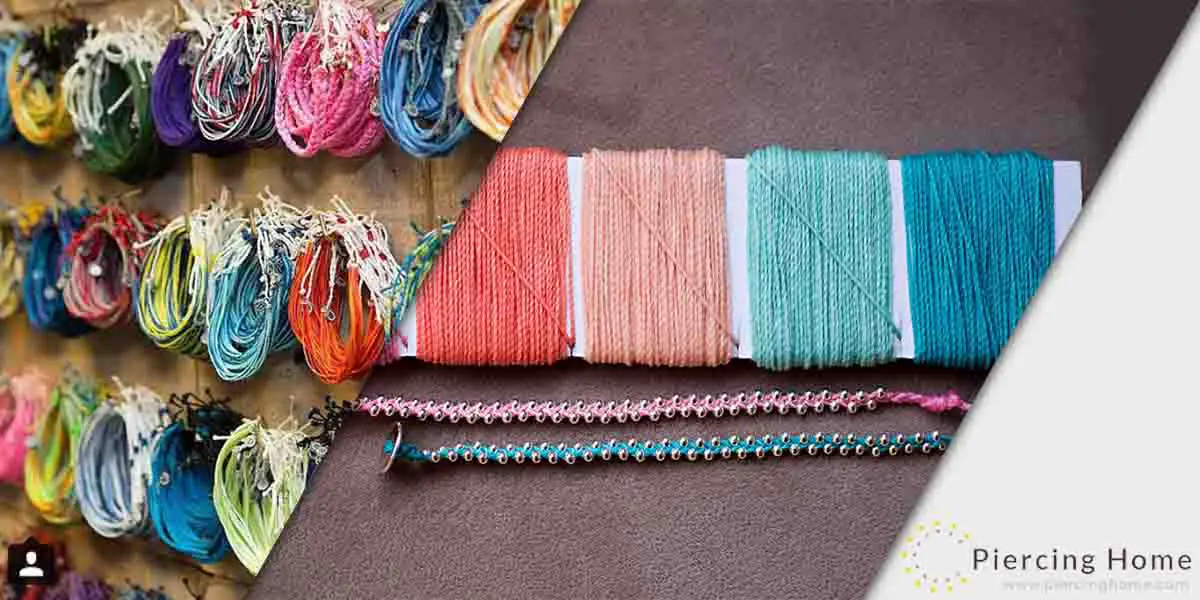 When you first wear a Pura Vida bracelet, you will find a little waxy. But over time, that feeling will vanish and it will become a part of your life. Pura Vida bracelets are made with some polyester waxed strings that are connected with different styles and braids.
These bracelets are so simple and attractive that you can't wear a single Pura Vida bracelet but two or three minimum. Its polyester cords are very fine and will never get rusted. You need not be worried about its getting wet or ware off. The use of wax makes the bracelet not only fixed and entangled but also it becomes resistant to water.
All these Pura Vida bracelets are handmade and have 100% pure and unique. You can consider them more vibrant and appealing than a friendship bracelet. Sometimes embroidery floss or woolen yarn is used to weave the bracelets in combination with polyester cords. These Pura Vida bracelets are having 6 strands and are weaved with great craftsmanship that there is no chance of their scattering or disrupting.
Then comes the beads that are also embedded in the Pura Vida bracelets to increase their value and grace. These homemade bracelets are made with synthetic fiber and polyester that's why they have a long life. Their material is waterproof and can be used every time. People like these bracelets that they are long-lasting and accompany them long.
Are Pura Vida Bracelets Waterproof?
The specialty of Pura Vida bracelets is the handmade synthetic polyester that makes it 100% waterproof. These bracelets are designed in a way that you can use them under the sun or in water in routine. This is why these bracelets are the best choice for travelers and tourists. They need something that not only feels comforting but also they need not wear it on or off during their ventures.
These Pura Vida bracelets are weaved in such a nice way that you will never depart them from your wrist. Their material is undoubtedly so smooth and relaxing that it gives you a feeling of ease. This relation makes you take the bracelets anywhere anytime with you whether you are climbing a dangerous mountain, diving deep into an ocean, or surfing on the thunderous and roaring waves of a beach. The Pura Vida bracelet is meant to stand with you through thick and thin. Its waterproof hard nature doesn't deceive you.
Pura Vida bracelets will not corrode or get rusted because they have no metal used in their manufacturing. But the skilled artisan makes you feel that it is a mechanized work not hand woven.
The Spanish word Pura Vida means pure life and the purpose of making this bracelet is really to feel the pleasures and beauties of life and nature with the core of heart. It has simplicity; it has magic that makes you enchanted as far as you have the bracelets in your hand. Then comes the power of long-term relationships with these Pura Vida bracelets as they neither get wet nor feel us moist after coming out of water.
Otherwise, other bracelets or handmade things get wet quickly and remain moist long after using water or taking shower.
Can you Shower with Pura Vida Bracelets?
The fact that Pura Vida is the only bracelets that you can wear during not only taking shower but also diving into the depths of mighty oceans and surfing on the outrageous waves makes it an entirely different article of jewelry among all. It makes you feel free to take shower while wearing this it. You need not put it off and care for its getting wet or losing color.
The Pura Vida bracelets are made with special waxed polyester cords of different lively and attractive colors that are specifically made not to get wet and can be used at any level of thrill, joy, or adventure. These bracelets are successfully proven waterproof with thousands of experiments and are liked and appreciated due to these features.
When these bracelets were first found in a village in Costa Rica where two friends went to touch nature from its closest. They were astonished by the simplicity and music of nature that was found in that Spanish village. The bracelets were the source of great appeal for them as they were simple and magical. They never found such an amazing idea of enjoying the beauties and pleasures of life accompanied by these bracelets. The most enchanting thing about these bracelets is they don't get wet and will never let you feel uneasy with the feeling of uneasiness.
A Complete Guide On Can You Wear Rhodium Plated Jewelry in The Shower?
Are Pura Vida Stickers Waterproof?
By the time, Pura Vida got organized at a level that the work that started with a team of 800 is now reached to an extent that it has many offices and branches worldwide. The first article it made was its unique bracelets of magnificent colors and designs. But now it has extended its work in a way that there are almost all jewelry items available in Pura Vida. They have splendid stickers with brilliant colors and themes that don't get wet and can be pasted on cars, glass, water bottles, laptops, phones, cups, and other crockery items that need to be washed.
These Pura Vida bracelets are rad, retro designs with amazing colors and unique ideas. You can use these stickers on your shirts and surfing suits. They neither will wet nor get fade. These Pura Vida stickers are usually made with vinyl and this is the greatest advantage we can have by using Pura Vida stickers. They will not get wet and can be used n many accessories as well as shirts. Unlike normal paper stickers, which can easily get wet and lose their original color and shine, Pura Vida stickers are an amazing product with glossy shine and durability.
Pura Vida stickers are getting famous rapidly as they are not only waterproof but also they are made in different thematic patterns. There is beach style as well as adventurous jungle style stickers. They adhere o the luggage you want to carry with you during an expedition.
Are Pura Vida Rings Waterproof?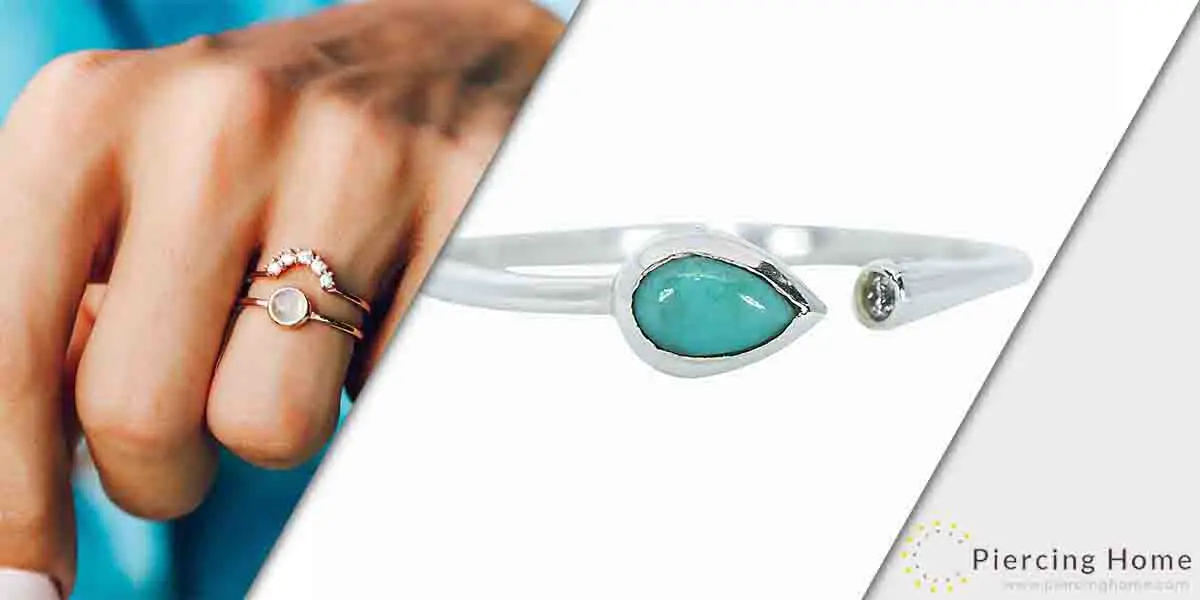 With time, Pura Vida has gathered worldwide fame and popularity. It has established its range of products including rings and earrings. If we want to wear our Pura Vida rings in water as we wear the Pura Vida bracelets, it will be quite a risk. The reason behind this risk is the metal usage in these rings.
We know that Pura Vida rings are made of authentic and super quality 925 sterling silver. The sterling silver is too good for sensitive skin and will never bring any allergies or rashes for you. But we should be a little careful about its usage. We should not consider it waterproof. Its silver, as well as copper, are strong reactants with water and from oxides of copper and silver.
The process of oxidation will surely turn your finger tarnish and turn green. It has to be treated too careful not to use in water too much. If you are an adventurous one and want your ring to be worn on your finger every time you wear the Pura Vida bracelets, it's not the right decision. It's just as delicate and fancy as other jewelry items of sterling silver are to keep with care. It will get green or black instantly after you introduce it with makeup items or beauty products. So never consider Pura Vida rings as waterproof as your Pura Vida bracelets otherwise they will get tarnished.
Are Pura Vida Anklets Waterproof?
Almost every of Pura Vida jewelry has a great waterproof quality except some. The anklets are a fine product by Pura Vida and they are considered 100% waterproof as they are also wax coated. They are made of polyester cords same as the Pura Vida bracelets. But there are also some metal charms as well. These charms can be of pure iron, sterling silver, or silver. They are coated charms and look amazing.
These Pura Vida anklets are specially made to introduce the concept of simplicity and help. It wants to support and charity the little pleasure of life among others. You can take these anklets anywhere whether you are in deep waters, surfing on a snowboard, or enjoying the music of rain. These anklets will never let you disappointed by getting wet and making you discomfort. Ther are also available in a variety of colors and designs. They are durable and waxy that is its amazing quality.
There is a great range of styles available in these Pura Vida anklets. They look great on your feet especially when you are enjoying your holidays on a beach. The trendy Pura Vida will instantly catch the attention of all nature and simplicity lovers. The theme of enjoying simple things in life and making life a little slower than its pace can bring you lots of appreciation.
Are Pura Vida Necklaces Waterproof?
Oh no! These Pura Vida necklaces will not be a good article to be exposed to the water. This is because the pendants and other charms used in these Pura Vida necklaces are made by plated metals like rhodium, gold, silver, and rose gold. They are an entire package for you to go party or wear in friend's hangouts. But it's quite dangerous to wear these marvelously beautiful Pura Vida necklaces underwater. It will be meant to get them to tarnish or fade out.
It is a decided fact that Pura Vida necklaces are not good for normal usage in water or during any of your swimming activities. They are made on the concept of simplicity, composure, peace, and nature. They have some deep meaning of love and help in them. A Costa Rican spirit of integrality and honor is hidden in this theme of all these Pura Vida necklaces.
This reason makes them more attractive and appealing to us all. Its chokers, pendant, and chains are made with a solid metal base and they are adorned with colorful beads and charms. All these things are delicate and dainty and give the message of soft feelings and light-heartedness. So it's quite obvious that if we want to make our necklaces remain a long time with us, we should avoid using them underwater.
You May Also Are Lokai Bracelets Waterproof?
Are Pura Vida Bracelets for Guys?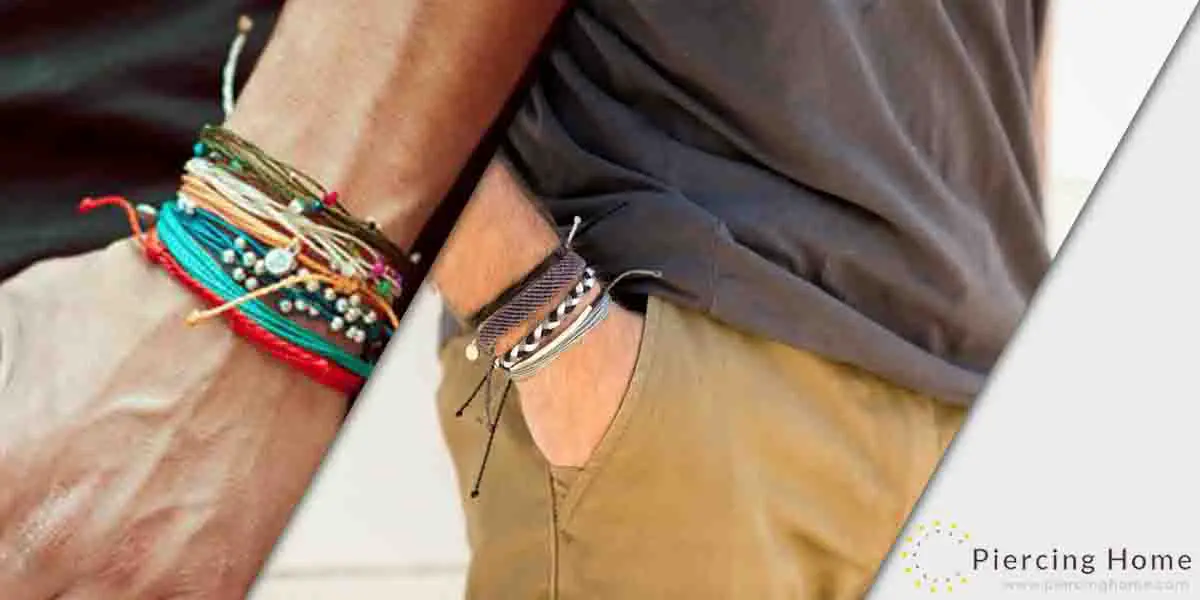 The reason why Pura Vida is popular among every gender of a human being is its philosophy of love. The philosophy of simplicity and tender feelings make it more loveable among both men and women. This is why Pura Vida shares its bracelets among both men and women. There are as many designs and styles of bracelets for men as for women. They are loved most by the adventure-seeking men. They want to wear these bracelets as they will accompany them through thick and thin.
Its charm has made all the men entangled badly and they buy these bracelets to show the world the message of love and support the Pura Vida theme of life. Thousands of awareness bracelets show the core feelings of nature lovers who care for some spare time, who care for the little pause in life to think and get relaxed.
The thematic Pura Vida bracelets for men are rapidly getting acknowledged by people all around the world. The guys who wear these Pura Vida bracelets want to do something good for humanity. They want to explore the world ad serve their world differently with clear thoughts of purity.
Are Pura Vida Bracelets Adjustable?
One of the best qualities of Pura Vida bracelets is that they are adjustable. They are simple slip-knot bracelets that can be fitted or loosen one size large or small according to your choice. The Pura Vida Company thinks it's a priority to facilitate its customers throughout the world. It gives its maximum satisfaction to the young as well as children of all ages from 2 inches to 5 inches to get it large or short.
The Pura Vida bracelets are as great and valuable as they think the people's sentiments and priorities. They deal with the feelings and mental approaches but not with the clients. Their thematic bracelets are loved by young and old equally. This is why they ever try to produce an article that will not make their customer bothered. This is why all the Pura Vida bracelets can get tightens by just cutting an inch or two and then giving a slip-knot again.
All Pura Vida bracelets have a specific pattern and way of international awareness to make things simple and easy. It wants us to stop a moment and enjoy the unusual peace of mind and satisfaction through paying attention to the unseen and unnoticed of life. This is why Pura Vida gives the people absolute perfection in size and material that they will get irritated or disturbed.
Can you Wear Pura Vida Bracelets as Anklets?
The concept of charity and simplicity makes the artisan of Pura Vida work tirelessly to create masterpieces in bracelets and anklets. These bracelets and anklets are also made with polyester cords that are waxed enough to be felt at first. These bracelets carry a diameter of 2 to 5 inches to be adjusted long or short with the help of a slip-knot. But as far as the ankles are concerned, they are adjustable from 3 to 6 inches in diameter.
Now if having a small foot, you can wear your bracelet as an anklet. But if you are a large footed man or woman, it is difficult to try the bracelet wear on your feet as an anklet. It can damage the bracelet to make it useless. And if you forcefully wear the Pura Vida bracelet as an anklet, it can be lost by having pressure anytime during going anywhere.
The average size of an anklet is almost 9 inches and it is easily adjustable in your ankle. If you find the bracelet necessary to wear on your ankle, you can add an extender chain with it. This can help you a lot to get the desired results. It is difficult to get a bracelet to be fitted to your ankle as a normal ankle of a woman or man is quite larger than a wrist.
How to Clean Pura Vida Bracelets?
Everything needs care and love. This is the secret to increasing the life it. Similarly, if we take a little care of the Pura Vida bracelets, it will not only make them bright and shiny but also increase their life. All Pura Vida bracelets should be washed with some dish wash liquid and then rubbed properly to get desired results
Take some drops of dish wash liquid and dip the bracelet in its mixture with water
Rub and scrub the Pura Vida bracelet gently with the help of a toothbrush to make it dust-free
After it rinses the bracelet properly with water that no remains of soap will find in it to destroy its fabric
This is the best method to clean and wash your Pura Vida bracelet that has to face all the expeditions and adventures with you going through the dark jungle or taking a sunbath on a beach. To clean a Pura Vida bracelet will show how soft-hearted and delicate feelings you possess and you want a long-lasting companionship with this Pura Vida bracelet.
If there are charms of any metal in your Pura Vida bracelets, they will start to corrode or rusted when you expose them to water. This is why continuous care of polishing these charms and washing them with soap will increase its life.
Can you Sleep with Pura Vida Bracelets?
The homemade Pura Vida bracelets are strong enough to wear during your sleep. These bracelets are made with the best artisans' craftsmanship to get the concept of peace and integrity. These bracelets are designed by using polyester cords or strings in a combination of fiber threads that are too strong to break.
These bracelets are used in waters as well under scorching sunlight. But their weaving is done with expertise that there is no need to put it off while you are going to sleep. But if we want to make them long-lasting and durable then it is better to remove them if we are going to bed.
We are unconscious during our sleep especially when it is the working days' tight schedule. We need nothing but sound sleep. So it can happen to get or Pura Vida bracelet damaged by tangling it in anything like pins or bad nails. If 5 seconds can be spent on saving Pura Pura Vida bracelets then we can sacrifice these precious 5 seconds of sleep to save the bracelets for a long time.
Why are my Pura Vida Bracelets Sticky?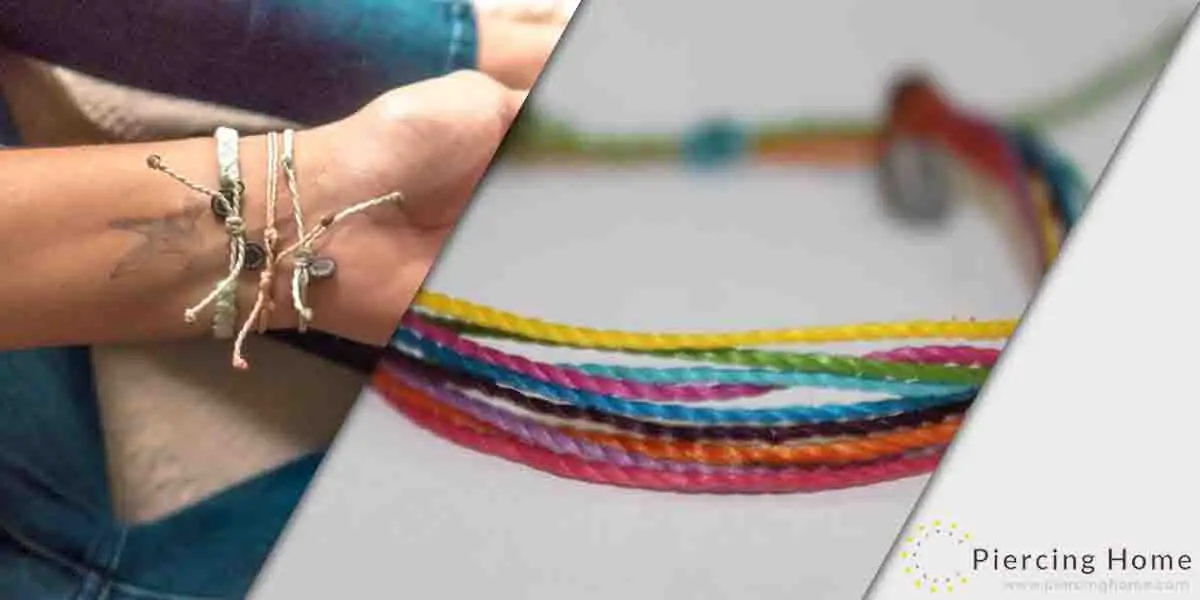 The feeling of stickiness can be a little uncomfortable as it can make you uneasy after wearing these Pura Vida bracelets. The reason for these sticky bracelets is due to the use of wax in their making. The artisans at first at Costa Rica used the wax in making Pura Vida bracelets and now it is accustomed to using it. The use of wax of only makes it strong but also forms a layer around the threads of Pura Vida bracelets so that it may not fade colors.
I know that this sticky behavior of Pura Vida bracelets at first makes us uncomfortable but once it is washed underwater, this feeling of stickiness can also get vanished.
The first thing you feel about Pura Vida bracelets is the tacky feel and the hardness of these bracelets that can once make you stop for a while to think whether you have chosen the wrong bracelets. But after two to three days and getting used underwater, all your fears will wash away and it will get soften.
These bracelets are too good and fine and can be used as a friendship band too. They look cooler than the friendship bands. They are prepared for the message of humanity and the wellness of people. This is why people feel proud to wear these bracelets. The stickiness remains a minor issue afterward.
Can you wear Pura Vida Bracelets in the Pool?
It is not bad to wear your Pura Vida bracelets in the pool as they are made quite waterproof. But if some charms are made with metal and are coated, then it is better to care for your braided Pura Vida bracelets. There is a danger of corrosion if the bracelets are constantly exposed to water.
Pura Vida typically has the idea of making things simple and lifelike. It has a power of lucidity and clarity this is why the bracelets are simple and graceful. But there is the addition of some charms, beads, and even metallic studs that are made with silver, sterling silver, or rhodium plated. These plates are 100% original ad will not get rusted if they are not used continuously in water or pools.
It is a fact that pools have chlorinated water that is harmful to our bracelets and can shorten its life. If we want to increase the life of our Pura Vida bracelets, we should put them off before going to the pool.
These bracelets are pure thematic and arouse the sense of companionship and help. By wearing these bracelets, we think ourselves important enough to work better to serve humanity. Its universal message of feeling life's simple music makes our nerves relaxed. So if we take a little care of our bracelets while going in the pool, it will be a blessing.
Conclusion
The debate that can a Pura Vida bracelet get wet has ended on its logical ending as it is proved that their Pura Vida bracelets are waterproof. These bracelets spread a worldwide movement of feeling things closer and deeper. It makes us love nature and appreciate the smallest aspects of life.
Wearing Pura Vida bracelets, one finds himself/herself ready to help others and do charity as the message of Pura Vida is to do charity by money or your deeds. Many well-known celebrities as Lindsey Lohan and David Beckham wear the Pura Vida bracelets to symbolize charity.
These bracelets and other jewelry items of Pura Vida are getting popularity in a short time and people are getting acknowledged its theme. The waterproof feature of Pura Vida bracelets makes them more adorable and appreciating. Its special woven polyester cords combined with wax make it a unique jewelry piece. You can buy it, wear it, and feel it with all its goodness.