Bracelets
Are Lokai Bracelets Waterproof? Tips & Tricks to Protect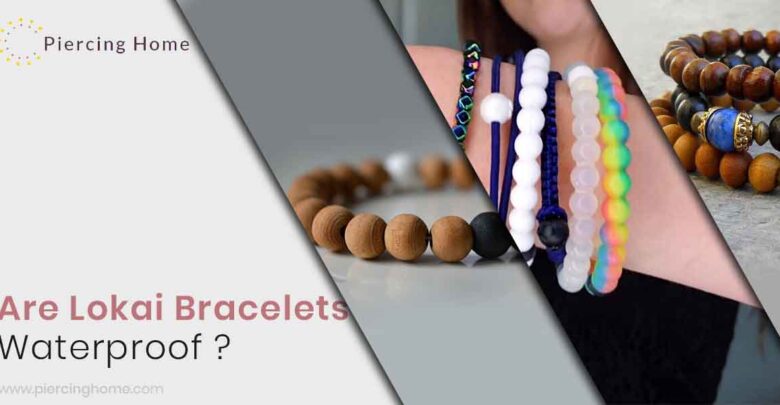 One of the biggest queries that we often come across regarding the fact are Lokai bracelets waterproof, so here you can check out the answer! Yes, Lokai bracelets remain to be totally and 100% waterproof. They are resistant to all wet and moisture-related conditions.
In addition, these Lokai bracelets withstand rain and snow and do not deteriorate their quality. Those who are a fan of such bracelets, they must have seen and noticed that these bracelets remain waterproof no matter how tough and complex the situation comes out to be!
These bracelets look quite inspiring and another reason for their popularity is that they are super waterproof at their end. If your current bracelets do not carry this waterproof property, it means you should get a suitable collection of Lokai bracelets in your closet.
Now, apart from calling them one of the inspirational bracelet pieces, you need to mark them with this popular waterproofing feature as well.
Below you can see more of the details on Lokai bracelets and you can further know whether you can take them in the shower and pool.
Are Lokai Bracelets Still Popular?
Before we jump on the actual topic that how far these Lokai bracelets are waterproof, you need to fully understand the popularity level of these bracelets. These bracelets help us to teach and educate that life is a non-stop journey. In addition, the constant wearing of these bracelets aids us to educate that how we can find the right and perfect amount of balance in our lives! We know that life is always filled with highs and lows and Lokai bracelets induct this feeling that we need to face these high and lows parts of our lives with bravery!
The founder and CEO of the Lokai brand are Steven Izen! He is of this view that we need to remain utmost humble no matter how far and extensively we acquire success in our lives. Furthermore, whenever you hit the lowest and disappointing part in your life, you have to remain and stay as much hope as you can. Steven came up with the great idea of launching Lokai bracelets because his grandfather got to be diagnosed with Alzheimer's. It was just because of his diagnosis that Steven was pushed to think about the realities of life for one more time.
So, when you put on these bracelets made by the Lokai brand, you need to give your level best to stay humble. These Lokai bracelets give us this very much important reminder that life is all about highs and lows situations and we need to face such situations with brace hearts. Besides, these bracelets symbolize that we need to live a balanced life. When we experience the witness the highest moments, it means we have to stay humble and not arrogant. On the other hand, when facing lows, we should remain hopeful and not hopeless.
You May Also Check: Designer Bracelets For Small Wrists.
The Manufacturing Process of Lokai Bracelets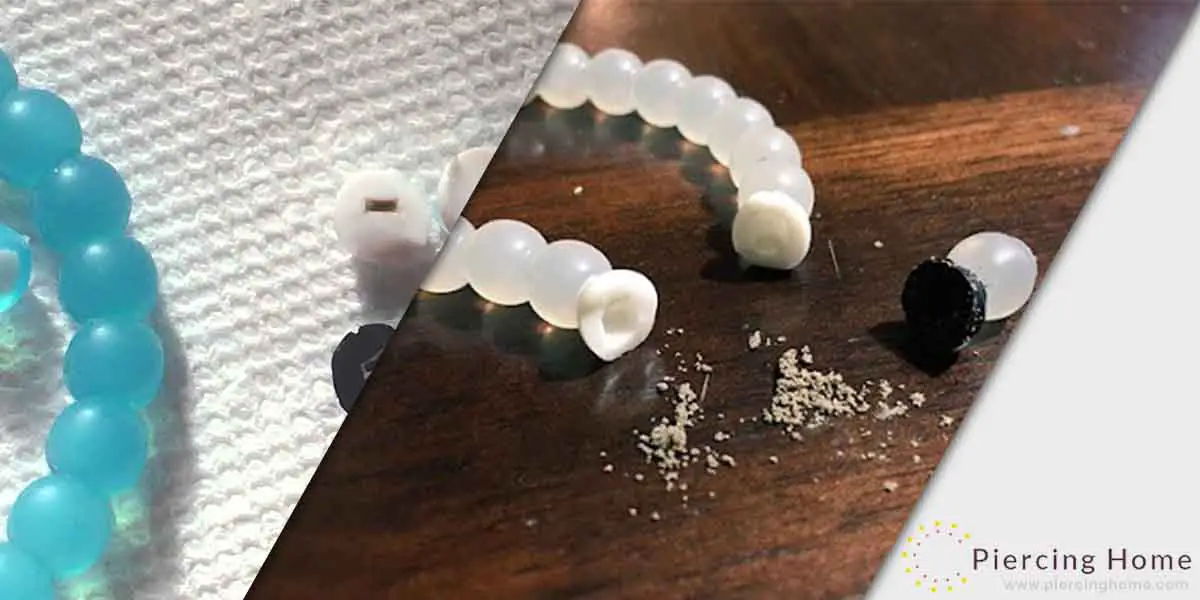 Here you can see more of the details on the topic of whether Lokai bracelets are waterproof or not! First of all, you should understand their manufacturing process, and then you can determine their waterproof quality extent! Most importantly, these Lokai bracelets are made with the help of natural elements. Their main composition material is mud and water. And these ingredients are there injected and infused into the beads. As water is sealed and intact in these bracelets, for the reason that they remain to stay 100% waterproof.
It is ensured entirely and wholly during the manufacturing process that Lokai bracelets remain 100% waterproof. All of these black and white beads that have been embossed in Lokai bracelets, they are of sturdy nature. In addition, they can withstand all kinds of pressures and harsh conditions.
Can You Wear Lokai Bracelets in The Shower?
Yes, we can this point on the assured and confident notes that Lokai bracelets remain 100% waterproof in the shower time. There is no need to take them off while you have your shower time. In addition, they fully withstand and remain tolerant against the shower times. Keep in mind that these bracelets are made of pure rubber and this material makes sure to withstand all water-filled conditions.
No matter, you expose these bracelets for multiple times against water and shower time, they will remain damage-free. Hence, you do not have to intact this worry in your heads regarding whether Lokai bracelets get damage when taken in the shower! No, they do not get damaged!
You May Also Read Can I Wear My Pandora Ring In The Shower?
Can You Wear Lokai Bracelets in The Pool?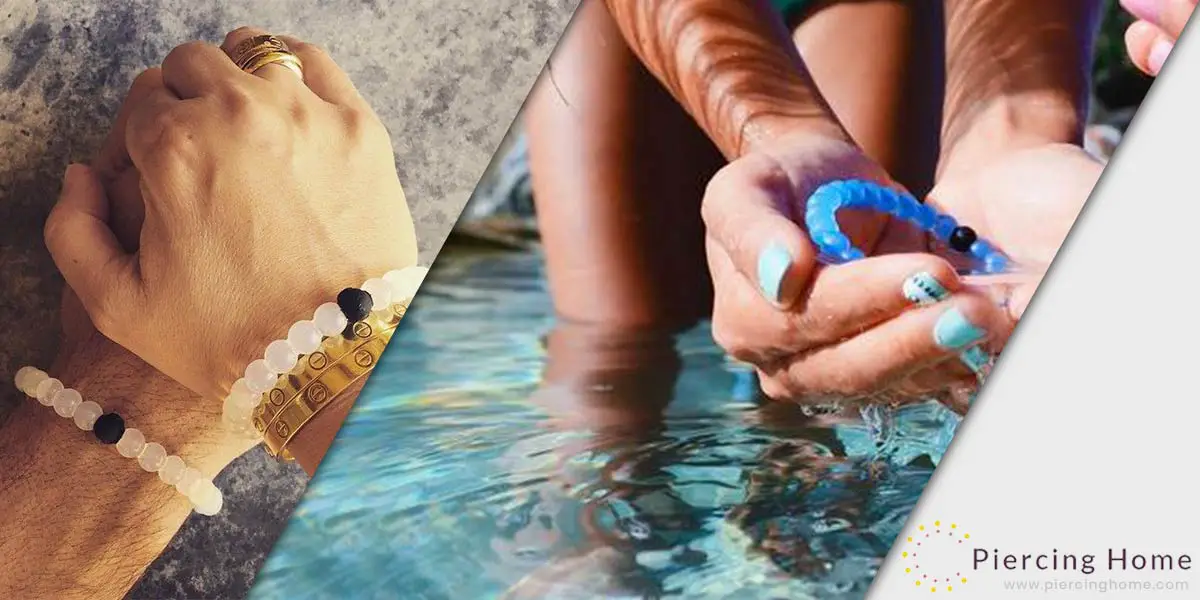 We have come up with the same answer and explanation on fact whether Lokai bracelets are waterproof in the pool! Yes, they remain less vulnerable to get damaged in the pool. In other words, these are the kind of bracelets that remain super safe in the pool times. In addition, their quality, color, and texture will not get affected. If you often get into the pool times and you like adorning yourself with bracelets, then always wear Lokai bracelets in the pool because they are 100% waterproof. Furthermore, you can put up these bracelets no matter you immerse yourself in muddy situations.
Hence, the catchy quality is that these bracelets do not reduce their quality factor, color, and texture quality when exposed to water. You can try out this same experience for sure. If you are new to the Lokai bracelet world, then try any one of their bracelets and see how much waterproof they are!
Do Lokai Bracelets Break Easily?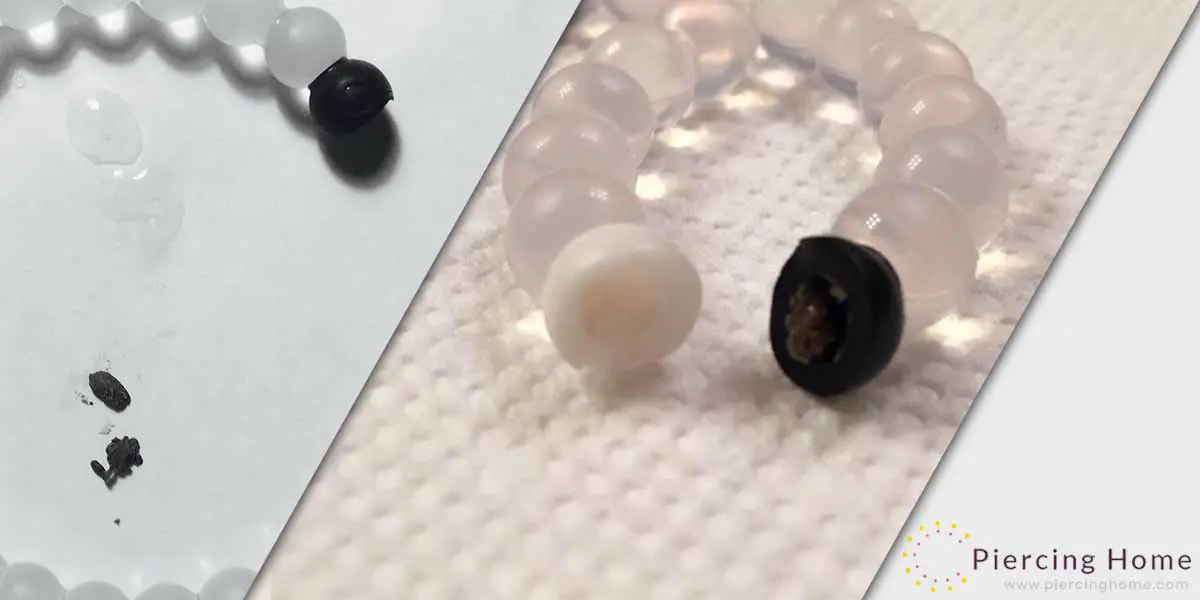 We hope that readers have got enough explanation on how much waterproof these Lokai bracelets are! And now you can get an idea of whether these bracelets are easy to break or not. You will be quite happy to know that these bracelets are quite sturdy enough. But if you keep on exposing themselves to strenuous activities, then they might break apart easily.
Moreover, it is recommended to take more and more care of these bracelets. We know that this jewelry type is made in a way to withstand long-term use but you have to be very careful. Jewelry experts from countries like England, they have advised to carry out sensible and feasible care routine of these Lokai bracelets so that you can use them for years and years.
Do Lokai Bracelets Have Water in Them?
Here we have another one of the common and intriguing questions that are asked by celebs and the general public. Like, we have Megan Fox who wants to know whether these bracelets have water in them! We have already told you that these respective bracelets have water and mud in them. And some people believe that there is no water in these bracelets. When you cut and open up the beads of Lokai bracelets, you will find no water as stated by most of the people.
However, some have strongly claimed that upon opening up and cutting the beads of these bracelets, you will see water sourced from Mt. Everest right there in the white beads. Keep in mind that these clear beads and white beads often content themselves with water taken from the source of Mt. Everest. In addition, the black beads have Dead Sea mud in them.
IF we talk about the current and present sources, then it is stated and declared by the Lokai brand that their bracelet beads no longer have water in them. Though the black beads are composed and injected with mud but there are no traces of water! If you have bought the Lokai bracelet on 05-08-2021, then you can see and check whether its beads have water in them or not! Hence, we can say that according to the current piece of stat and information and you need to now believe that Lokai bracelets do not have water in them. Such a variation of the bracelet is not available and obtainable now.
Beyond, if you see any other element while cutting the beads of Lokai bracelets, you can share with us and let us know what you found in these beads! The demand and love for such Lokai bracelets are getting higher irrespective of the fact whether they have water and mud in them or not. Their designs and colors and overall styles look so amazing that people do not give any attention and heed to their manufacturing process.
Tips To Clean Foggy Lokai Bracelets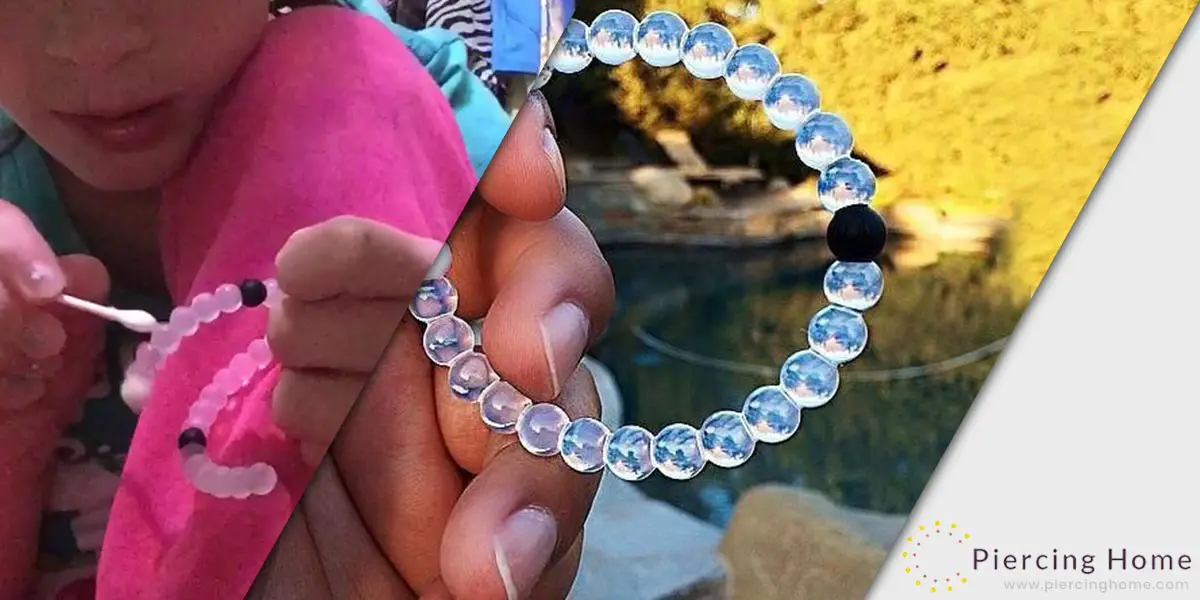 The last part of this writing piece will tell you about the cleaning tips and ways of maintaining your Lokai bracelets. If you notice that your bracelets have become a bit foggy enough, then you can follow these tips to give them more of a cleaner look! It is usually seen that Lokai bracelets turn out to become foggy after prolonged use. Moreover, when you notice that they have become tallow, it means time to give a polished look to these bracelets.
You can give a regular cleaning job to your Lokai bracelet. Just do the cleaning on smoother notes and avoid damaging the beads of it. In addition, you should use just warm water and a mild kind of soap while cleaning your bracelets. Rinse them well with lukewarm water. This is how you can make your Lokai bracelets foggy-free in the simplest manner.
For drying these bracelets, you need to make use of a soft and damp cloth. You can air-dry your Lokai bracelets or use a soft cloth on them to make them perfectly dry. Furthermore, you should not use any of the jewelry cleaners and harsh chemicals while cleaning your bracelets. In the same way, you should not rub any kind of tough and harsh jewelry polishing cloth on your bracelet. No doubt, these are lovely-looking bracelets and they need lovely care and attention from your side.
Lastly, you can follow the instructions as mentioned and stated by the Lokai brand regarding how to take care of these bracelets. If you follow some other tips on cleaning and polishing your Lokai bracelet, you can let us know.
Conclusion
So, what's the bottom line? Are Lokai bracelets waterproof, we think that you have got an in-detail answer to this question. There is no doubt about the waterproofing quality as showcased by these Lokai bracelets. We again tell you that these bracelets are 100% waterproof and remain damage-free no matter you keep them in the pool and shower for hours and hours!
Special and exclusive meanings remain possessed by Lokai bracelets. And now they have become super special and super exclusive for us because they mark to be 100% waterproof. Very few of the bracelets call themselves waterproof and the Lokai brand is among them.
In addition, you can easily wear these bracelets while you are at pool time, beach time, shower time because exposure to water does not damage their quality and color property. Likewise, these bracelets bring hope and balance to your lives, in the same way, they make sure that they remain waterproof for years and years.
Now, you can let us know about your views and experiences concerning how much you find these Lokai bracelets waterproof! It is their waterproof nature that has made the Lokai brand and their bracelets super amazing and super popular.
For more updates on the Lokai brand and their upcoming bracelet jewelry design info, you can keep tuned with us. Right now, get a bunch number of these bracelets and experience their waterproof quality. One of the splendid in nature bracelet types is recommended to you, so do not forget to try them out.