Jewelry Guide
Why Is Paparazzi Jewelry So Cheap? (Company Answer)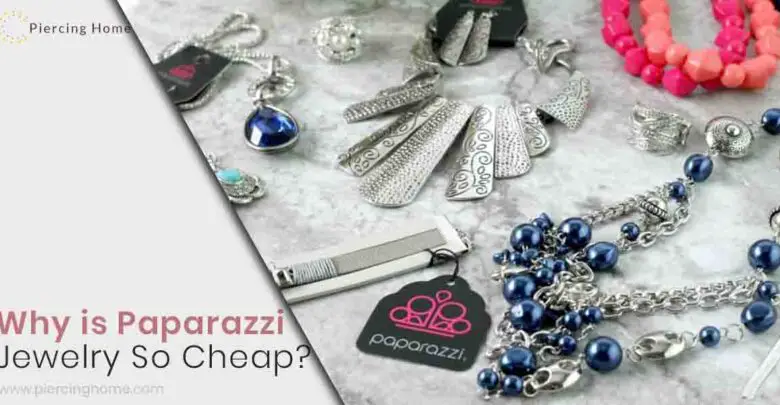 Now, you do not have to go through and search on any other source to get the answer to this question, why is paparazzi jewelry so cheap! We have arrived to give you the complete answer to this question. First of all, you should note that this brand is known for making fabulous-looking and full of fun jewelry collections.
Each of their stuff shows hints of fashion, style statements, and trends. It is claimed by the brand that in just five bucks, you will end up getting the most stylish and trendy-looking accessories for sure. If you have not tried out their collections, we recommend you do so.
For those who want to know why they offer such budget-friendly accessories, here you can check out the answer. If you could not afford high-price jewelry pieces, then choose this brand simply and you are good to go.
They are quite popular enough in making stylish and versatile accessories. Here you will see the low price tags and so much variety. In addition, this brand works on the mission to change people's perception regarding how they style and dress up themselves.
Thus, if you are looking and searching for a fashion-forward jewelry brand, you can blindly trust this brand. All of their collections are centered and based on fun. Their accessories look much trendy and up to date.
The founders of this brand have guaranteed that the minute you will put on their stuff, you will feel a lot of confidence in your overall appearance and your self-worth will get improved too. So, let us all talk more about Paparazzi jewelry and if you have any questions, feel free to ask:
What Is Paparazzi Jewelry All About?
The basic information on this brand is below-mentioned for you. This brand is also famous with the name of Paparazzi accessories. It is one of the most popular brands where you get a variety number of jewelry and other accessory collections. In addition, it was in the time of 2010 that this brand came into being and till now, it has collected many satisfied customers.
It is largely because of its low price tag aspect that it gained a lot of fame and popularity on a worldwide scale. For the information, it is based and located in Hurricane, Utah. Two sisters founded this great company and they are named Misty and Chani. They loved making customized accessories and jewelry pieces and that is why they practically and commercially implemented this business idea.
Now, their brand has received so much love and support that it is tough to explain. Their collections and designs are evolving day by day and the number of customers is getting massively high at the same time. Customers from Asian countries like Bangladesh have loved the designs of it.
Most importantly, it runs in the form of MLM. You can say that it is a Multi-Level-Marketing company. It gained an extensive reputation because it makes unique jewelry pieces and stylish-looking accessories. All of their stuff arrives at an affordable price range! You can even work for this brand.
Like, if you will be selling and promoting their products, then you will be able to earn and get 2.25 dollars for every sale of their 5 dollar products. Experts have believed that it is the decent amount of commission that is given by this company to the people who wish to make some money.
It is also guaranteed by the company that their collections are skin-safe, and they do not bring any allergic reaction. Your skin will remain safe while you wear its rings or bracelets.
Is Paparazzi Jewelry Legit?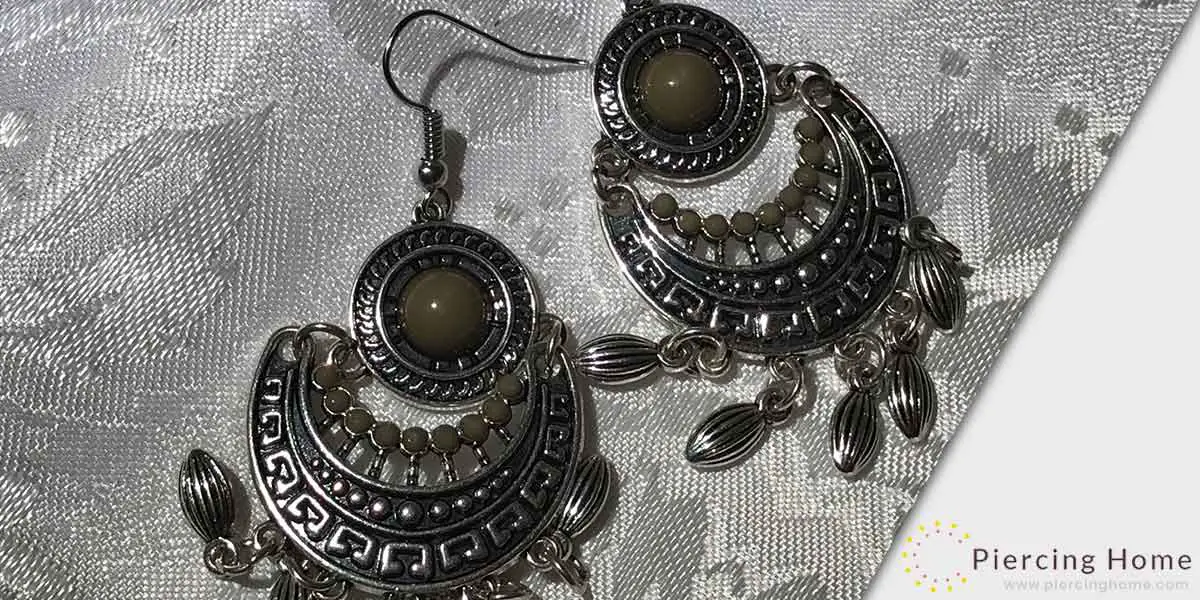 Most of the readers want to get the answer to this question that is this company legit! So, yes this one is a legit brand and they make skin-safe and allergic free accessories, rings, earrings, bracelets, and necklaces. We all know that it is somewhat a different kind of Jewelry Company but it works on the legit terms as well.
All in all, it is an honest and reputed brand and you can surely and certainly trust them. Celebs like Rihanna have praised such companies, so do try out their collections! They promise to make high-quality products and you can have them in the low-price ranges. You might have seen that they sell out their collections on platforms like Amazon; it all means that it is a legit and reliable brand.
We are of utmost confidence that you will always remain glad while buying and using their accessories. Their collections look much original and unique. In addition, their pieces are manufactured and made in China. You can get in touch with their consultants if you have any queries and confusions.
Is Paparazzi Jewelry A Pyramid Scheme?
Most noteworthy, this company is known for selling actual and high-quality products. We have already told you that it runs and functions on the MLM structure. But you should not doubt them because it is a legit company. They do not make any false claims and promises to deliver quality to their customers.
Understand that this brand does not run any of the illegal and doubtful pyramid schemes. If any brand is based on the pyramid scheme, it means that they make fake promises in terms of offering large profits but no such claims are made by Paparazzi.
If you will look at the Paparazzi Jewelry shows, then you might have noticed that they keep on encouraging the practice of making a record number of retail sales. They hire professional consultants and they do not hide facts about the quality of the product. The main task given to the consultants is to meet the PV Goal every single month. Note that this is not at all an easy task and the Paparazzi consultants work day and night to meet these targets.
On the other hand, their distributors struggle a lot while maintaining retail sales. With all of these points, you can well understand that this company does not run on the pyramid scheme. All of the accessories sold out by them are genuine, unique, and real. Whatever description they have penned-down for their products, no fake and false claims in front of them!
By keeping in mind all of these considerations, it can be well understood and comprehended that Paparazzi is not at all a doubtful and illegal pyramid scheme. In addition, it follows the strictest of all rules, benchmarks, standards, and guidelines while making its accessories.
The only drawback is that they have failed to monitor all of their operations and it is on this respective downside that they have to immediately work. Besides, they should keep an eye on their consultants. They need to keep track of how their distributors are working. Thus, this is the main issue that most of the customers face while buying or working at their end. We hope that the team of Paparazzi will work on this issue.
You can well understand that this point that they only sell legitimate products. You can definitely trust their jewelry and accessories collections. Moreover, they have been making plans to hire more professional consultants so that customers may not face any issues.
Thus, it runs on the MLM structure, it is part of a pyramid scheme, but all of its operations are legal. As Christmas is coming on 25-12-2021, order stylish accessories from here and let us know your feedback as well.
Is Paparazzi Jewelry Going Out Of Business?
No, they are not going out of business, but yes competition is getting tougher day by day. We know that they are doing great and working day and night to make more stylish accessories and unique jewelry collections, but the kind of competition that they have to face in the coming up years; it is going to get tougher for sure.
They are known for making budget-friendly products, it is for this main reason that they will never and ever go out of business. Since 2010, their fan-following is getting higher. People have loved their collections and appreciated the practice of offering low price rates. For the reason that this company will remain to exist for years and years!
They have become much famous enough because of their unique jewelry options. Whatever they launch and design, that becomes the trend. Youngsters and teenagers have really backed the designs and styles that they usually inject into their accessories.
So, if you are looking and searching for ornate jewelry options, we suggest you have this one! Their entire designs look extra and massive beautiful and you will indeed become a fan of this company.
People are making handsome earnings while associating themselves with this company. If you want to make money, then get in touch with their team and they will make your guide on how to earn commissions. On each sale, they give you 2.25 dollars.
Along with that, we have observed that they have set the highest standards in terms of retaining and maintaining the quality. They have claimed that they make nickel-free, skin-safe, and lead-free jewelry collections and that makes them a unique brand so far.
Why I Quit Paparazzi?
Lots of people who used to work for Paparazzi, now they have quit working from there! A bunch number of reasons have been speculated and shared that help us identify why people are quitting and below you can see more of the details! We know that it is a good and reliable company to work for and they give fair commissions as well. In addition, its team guides and educates you on how to set up your own business.
People working over here, consider Paparazzi as their own franchise. They learn a lot while working from here. But when you become inactive, then you have to quit and this is the major rule as stated by this jewelry-making brand.
Your consultant status is going to get canceled and terminated if you are no longer active and you fail to maintain good standing at your end. In addition, if you have violated their policy and standards, then you have to quit and leave their company right at that point.
Is Paparazzi A Mormon Company?
To all those readers who have this ambiguity that is Paparazzi a Mormon company, we hope that after going through these details, they will get the exact answer. For the information, Paparazzi Accessories, LLC is included in the category of multi-level and direct selling companies.
It is based and officially located in Utah and extensively specializes in making high-end and the most affordable jewelry collections. The founders of this company are the members of the Church of Jesus Christ of Latter-day Saints, yes it is true!
Two sisters have founded this company and their mission and vision philosophy is to empower women. It is for this main reason that Paparazzi got so much support and love. In their collections, you will see the fun and affordability element. Its founders are constantly making efforts to further expand the operations of it.
Is Paparazzi Jewelry Hypoallergenic?
It is not known whether their jewelry collections are hypoallergenic or not. But, it is claimed by them that they always make nickel and lead-free as well as skin-safe accessories. Your skin will not get any kind of irritation and itching problem on wearing their jewelry pieces.
On the other hand, a few of their products are made of premium and actual leather. Some of their items are also made of synthetic leather or they are constructed of suede. For the information, suede is a mixture and combination of fabric and plastics.
While making their products, they have always managed to meet and fulfill the safety laws. No complaints have been received by them regarding the quality issues. Furthermore, this company has fulfilled the consumer safety laws as well as regulations to get the assurance that their accessories are allergic-free. In their necklaces and earrings, you will see that they only make use of iron, and the rest of the other traces of minerals are present.
Before launching their collections, they always follow this practice to test and inspect their products. Besides, they have their official labs and all of their products are inspected and tested over there. The best and highlighting part is that their products are approved and certified by the United States Consumer Products Safety Commission.
Their accessories have shown compliance with California's Proposition 65. All of their products pass through strict testing procedures in order to check and verify that whether their pieces have nickel and lead in them or not! This testing will give the assurance and guarantee that their jewelry is free from cadmium and phthalates.
You need to know that California's Proposition 65 is the most stringent and widely accepted consumer law that is operating in the US, and the highlighting part is that Paparazzi's jewelry complies and fully abides by Proposition 65.
Why Is Paparazzi Jewelry So Popular?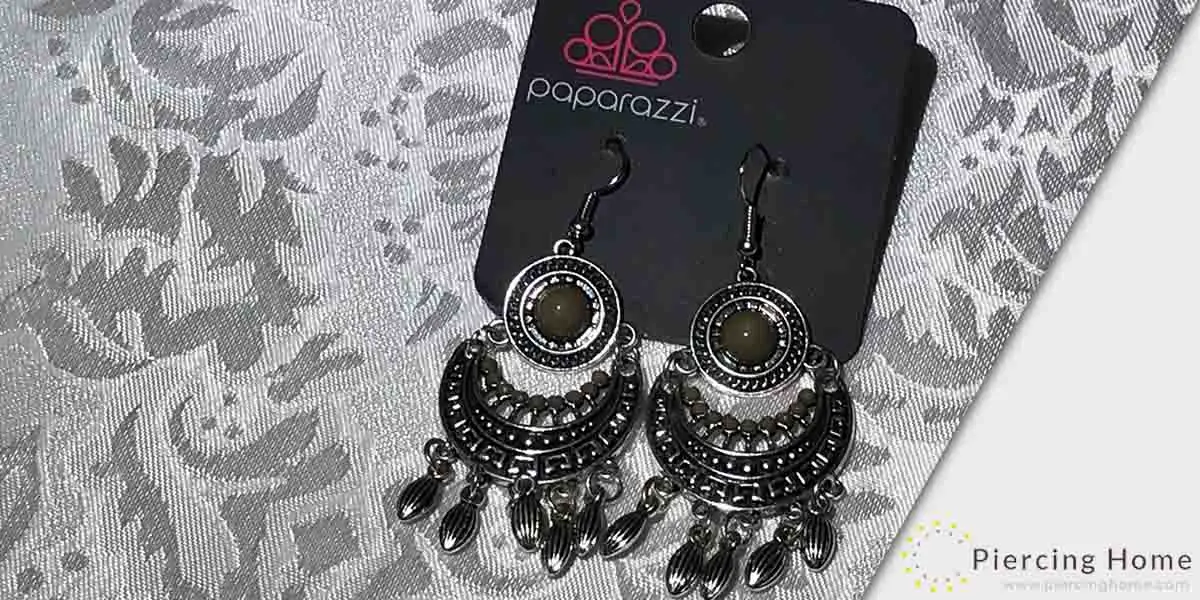 From the above-mentioned details, lots of readers have now come to know how this company has become extensively popular and below we have penned down more of the authentic details:
It is due to their affordable nature that this company has become extensively and massively popular. You can afford all of their collections and they will not break your bank balance. Such low-price products are there that your eyes will not believe.
Apart from offering low prices, their collections look trendy and the most stylish of all. It is one of the paramount and distinguished reasons that have increased the popularity of Paparazzi.
The minute you will have a look at their earrings and necklaces, you will for sure fall in love with them. They are of high and premium quality and do not wear of as well. In addition, their collections do not get tarnished.
You might have spotted their products on the runways and popular fashion shows. Now, you can well imagine the popularity and demand side of this jewelry-making company.
It is just in pennies that you get stylish and most trendy necklaces. Or you can say that in just the price tag of 5 dollars, you get the jaw-opening-looking necklace.
On exploring their collections more and more, you will certainly get impressed. Here you will only get trendy accessories and nothing less than that. Moreover, they make magical-looking rings, hair accessories, and also necklaces and bracelets.
This company is not at all a scam. You can worry-free buy your favorite accessories from here. On purchasing their products, you will always get the highest and top quality. So, what have you planned now? Try out Paparazzi and let us know how much you loved their accessories.
Frequently Asked Question and Answers (FAQs)
Question: Is paparazzi jewelry made in China?
Answer: Yes, their products are made in China. All of their operational, production, and manufacturing facilities are based and located in China. The demand for their products is getting higher day by day because this company has received the repute of making nickel and lead-free products. All of their production facilities that are based in China, meet the highest and strictest quality standard and they keep on regulating their quality and labor.
Question: Is paparazzi jewelry good quality?
Answer: Yes, their collections are always of good quality. You will hardly see any of the defects on them. In a low and cost-friendly price tag, you get the best quality product at the end. In addition, their accessories and all of the jewelry stuff are nickel and lead-free. The materials used by them do not bring itching on your skin and they claim to use skin-safe materials as well.
Question: Is paparazzi jewelry real silver?
Answer: They do not use real silver. Instead, it is claimed and guaranteed by this company that they use iron and other minerals. Most of their jewelry collections show the best and top-quality combination of metallic alloys. Their hair accessories, rings, necklaces, and bracelets have traces of zinc, steel or aluminum, or copper in them. Though their products are not hypo-allergenic it is promised by their team that no allergic reactions will ever and ever come on your skin.
Question: Is Paparazzi Jewelry toxic?
Answer: Their jewelry collections are not at all toxic. It is promised that their products remain to stay cadmium-free. No nickel and lead are used by them. In addition, their products are skin-safe and give you the best and safest experience for sure. In any of their accessories, you will not see the presence of any toxic materials and none of the hints of cadmium. Moreover, it is all assured by the brand that their line of products is free from the induction of carcinogens.
Conclusion
Now, you know why is paparazzi jewelry so cheap! Since 2010, it has been launching high-quality and affordable collections in the form of rings, necklaces, bracelets, and hair accessories. In addition, it is a legit company. Their products are lead and nickel-free. No cadmium and none of the toxic materials are used in their making. Lots of regulatory bodies have approved the quality of their products and that is why they have become the bigger name!
Moreover, Paparazzi runs on the MLM structure, it is a kind of multi-level marketing but you should not assume and believe that it is part of a pyramid scheme. All its operations are legit and it does not fake and false claims. It sells the most cost-friendly products and they are of high-quality nature as well.
Besides, you can make money by working as a consultant over here. On selling the product, you will get a commission. Thus, if you are looking for a high-end costume and fashion jewelry, choose this brand because you will simply and definitely love it. Its products do not have toxins, carcinogens and remain to be cadmium-free, lead, as well as nickel-free.
So, are you ready to try out their products? You should be! We have penned down and explained enough details on Paparazzi. Now, it is up to you which product you want to try out first of all!
We are confident that you will like the designs of their rings, hair accessories, and even the styles of their necklaces and bracelets. It is time to wear some fun jewelry and that is what its founders have also marketed and advertised!
The brand runs on the excellent mission and philosophy that you are masters and owners of your lives. To carry the right amount of self-confidence and to increase your self-worth, Paparazzi can help you out. Stay tuned for more updates. Do not forget to try out their necklaces!