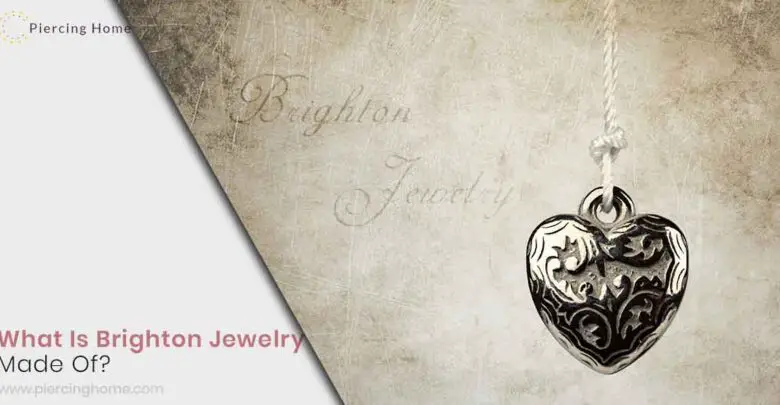 Hey guys! It's the season of changing weather and we know it's the time for marriages and celebrations. Everyone wants something special and unique from dressing to jewelry. We want new and latest designs in jewelry that will make people stop a while and ask about it. One of such pieces of jewelry getting popularity among people is Brighton jewelry. It is special with its ravishing designs and unique styles. It has a graceful royal appearance that compels us to buy it instantly.
What makes Brighton jewelry so expensive? It is made up of a mixture of solid brass and zinc alloy and it is layered with silver to make perfect plating that may not wash away with time. After complete processing, Brighton jewelry goes through a protective layer of lacquer that makes it more durable and protected against tarnishing.
The people who get always confused about the question that "what is Brighton jewelry made of?" because it is neither silver nor gold but still expensive. The thing that makes Brighton jewelry is its brand name and people pay for its signature designs happily.
Why Is Brighton Jewelry So Expensive?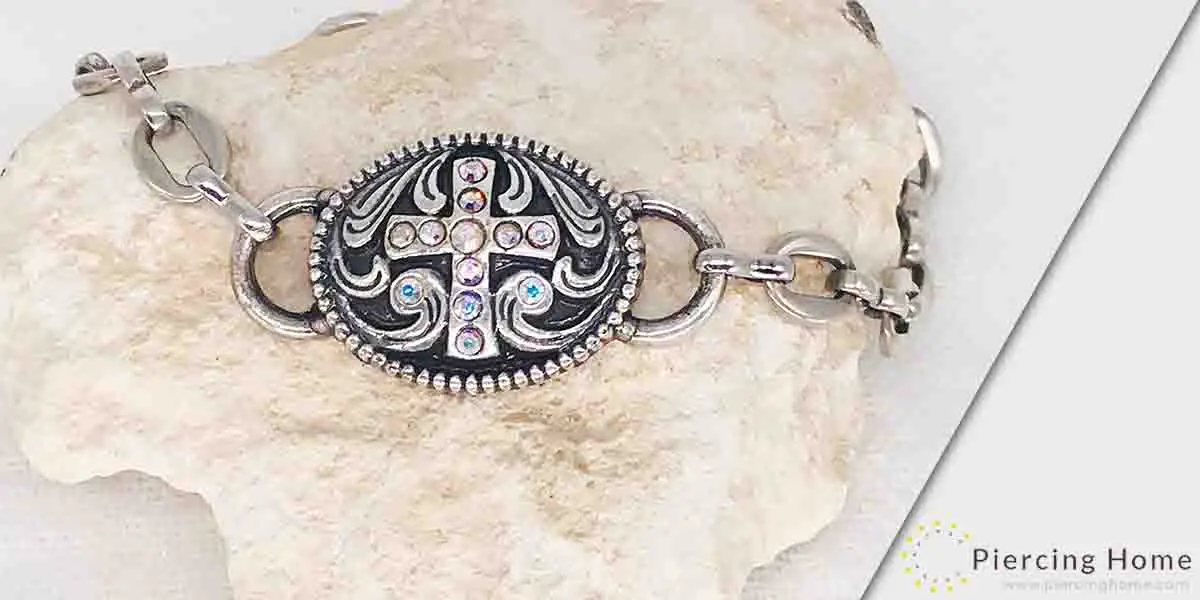 Oh God! 100$ for just a silver-plated necklace! Isn't it very expensive? Many people get stuck when it comes to the matter of payment on a Brighton store. Why is Brighton jewelry so expensive? It is not a piece of silver jewelry. The jewelry company itself mentions that their jewelry is not made of silver or gold but only silver plated.
We should know it very well and make our mind before going to any Brighton store or shopping online that we have to pay from 30$ to 150$ for any article depending on its quality and size. You may be interested to know an in-depth guide on what kind of metal is Lia Sophia jewelry made of. Interestingly, it is not an expensive one like Brighton Jewelry.
Many people think it shocking to pay too much an amount on a jewelry item that is not made of silver or even sterling silver. We know that sterling silver has 92.5% silver that is enough to call a silver ring. Here Brighton jewelry is made with pure brass and zinc alloy and is plated in silver.
Reason # 01
So folks! The thing that makes Brighton jewelry comparatively expensive is its double lacquered coating. This coating is not common in other jewelry companies. This is one most prominent reasons to increase the value of Brighton jewelry.
We know that all the plated jewelry tarnishes with time. It even gets greenish or blackish as time passes. Brighton jewelry has such risks too. But the company decreased these risks by passing through a double coating of lacquer on it. It is good to increase the longevity of the article. We know there is no guarantee that the article of Brighton will not tarnish throughout life. But the risk lessens with this method.
Reason # 02
The other thing that makes Brighton jewelry expensive is its brand name that is providing a large range of fashion accessories ranging from clothes, bags, handbags, shoes, men's accessories, and many more. The brand name has become the icon of perfection. This is another reason that Brighton jewelry is comparatively expensive than any other jewelry of the same type.
Brighton is working since 1991 and has made its place as a powerful brand. Women love their handbags. It has all those matching accessories one wants to wear with his dress. It is not difficult for you to get matching jewelry with your purse or shoes. You can even customize your name or color by putting the order of the particular thing. All these facilities make Brighton increase its jewelry prices. People who are crazy for its magnificent range of items, prefer to wear its jewelry too.
Its trademark or the symbol of heart attracts the attention of all the lovebirds. It can prove a good birthday gift idea or a surprise gift for your beloved. Its heart bracelets or necklaces are enough to win hearts.
Reason # 03
The third thing that enables Brighton to increase its jewelry price is that it uses signature Swarovski gems and elegant opals or other dainty pearls that are an attraction for women. Its rings, earrings, and pendants carry Swarovski and we know its worth.
All the reasons I have told you above are making Brighton an expensive piece of jewelry. 
Secret Reasons That Make Brighton Jewelry an Attraction for People
Brighton is a collectible brand started in 1991 by two brothers Jerry and Terry Kohl who started this brand with leather belts. But by the time, their name and fame increased and now Brighton deals in many fashion accessories.
What makes Brighton an ever-popular jewelry brand? Although the jewelry made by Brighton is not made by Gold or Silver, yet people love to wear it as fashion or costume jewelry. It is a combination of brass and zinc alloy with silver plating. Sometimes the company uses gold plating in their bangles or necklaces that they specifically design for weddings gifts.
Let's have a look at the reasons that make Brighton jewelry loveable for all especially ladies.
Unique Designs and Styles
The first thing that makes Brighton more appealing is its unique and different designs. It has a large variety in almost all jewelry items ranging from rings, earrings, bracelets, bangles, necklaces, and nose rings. When we find nothing worthy to wear with your particular dress, Brighton helps us and amazingly serves this purpose.
Big Range Of Variety
It is accustomed that every shopping mall, every market, and even airport, Brighton stores display its large variety of jewelry and other fashion accessories. You will not have to bother anywhere as Brighton serves greatly as it has a great b variety to display. You can buy your favorite rings or earrings in the latest designs and brilliant silver or gold plating.
It is difficult for anyone to decide that whether you are wearing real gold or Brighton gold plated bangle. 
Custom Heart Symbol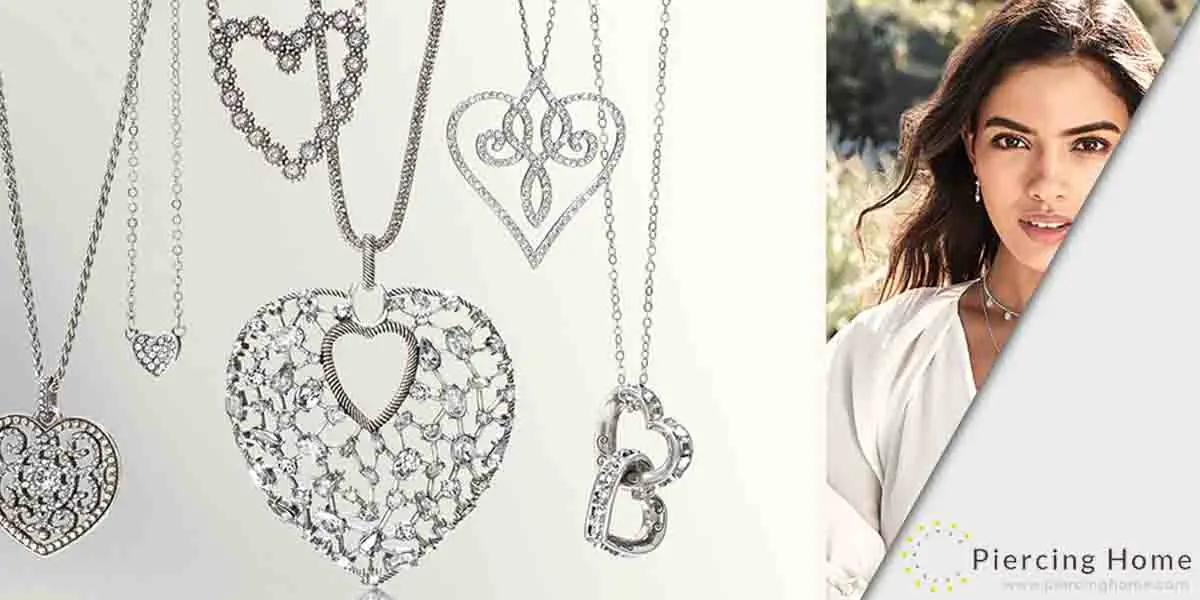 Brighton jewelry has its symbolic heart on almost every article of its jewelry. It is the symbolic representation of the Brighton trademark. It looks very cool and inspiring that a heart is carved on your ring or bracelet. This type of jewelry is best to gift your beloved. Its heart will be a help to tell the story of your heart. Whether the jewelry mad3 by Brighton is not gold but has the qualities to win hearts.
Personalized Jewelry Items Specially Bracelets
Brighton features personalized jewelry that is getting popular day by day. People love to wear jewelry that carries the first name of their beloved, their date of birth, some special occasion dates, or the symbols of some religious or inspirational things. The bracelets are made of brass and zinc in real but are too unique and attractive because they carry beautiful charms and beads. This is another reason why people prefer to wear Brighton jewelry.
Elegant Swarovski Crystals and Expensive Pearls
Brighton featured jewelry carries elegant Swarovski crystals that make our eyes wide open with their brightness and sparkle. Similarly, many precious pearls like opal and moonstone are fixed in their spectacular jewelry that enhances its charm and makes it worthy to wear at weddings and other events.
Double Coating of Lacquer
Another thing that makes Brighton jewelry noticeable and increases its dependency is its double coating of lacquer. It is specially coated with lacquer to increase the longevity of the Brighton articles. It has a great impact on the buyer's mind. It is a fact that all coated or plated jewelry items dim or tarnish with time.
Similarly, the Brighton jewelry that gets plates of silver or sometimes gold have also the chance of getting tarnished. But Brighton decreases the risk by double coating its jewelry items with lacquer. It increases its sparkle and shines more than an ordinary ring.
What Makes Brighton Jewelry Unique and Amazing?
I know people love styling themselves with unique and amazing things. This urge to look stylish makes them choose something that will not cost them too much. The trends change after every 6 months maximum. So it is quite difficult for us to maintain every trend. This is what Brighton has thought with their jewelry making.
Instead of using high-quality metals like gold or silver that everyone can't afford to wear, it focuses on trends and styles. It makes it easy for anyone to choose variedly and change their jewelry according to the dress or theme of the party.
All the Brighton outlets present thousands of customized and signature jewelry items with elegant designs and ravishing sparkle. Although its base is brass and the alloy of zinc, yet its silver-plated finished touch wins the hearts. The best thing about the Brighton collection is that it provides you with all that you want from fashion to style, from trend to sober exposure.
Brighton's heart is a symbol of love and care. It is engraved on almost every of Brighton's articles. The heart was first engraved on its handbags and other accessories. But now its jewelry items look incomplete without a heart on them. This is the specialty of Brighton that makes it surpass other jewelry brands.
Another distinctive quality of Brighton bracelets is that company provides multicolored leather bands that you can change according to your dress color, sunglasses, or watch. This offer is not common in every brand, If some company gives this type of offer, it decreases the quality. But the bracelets Brighton offers are of the best quality. It will not easily discolor.
Methods To Keep Your Brighton Jewelry Safe and Tarnish-Free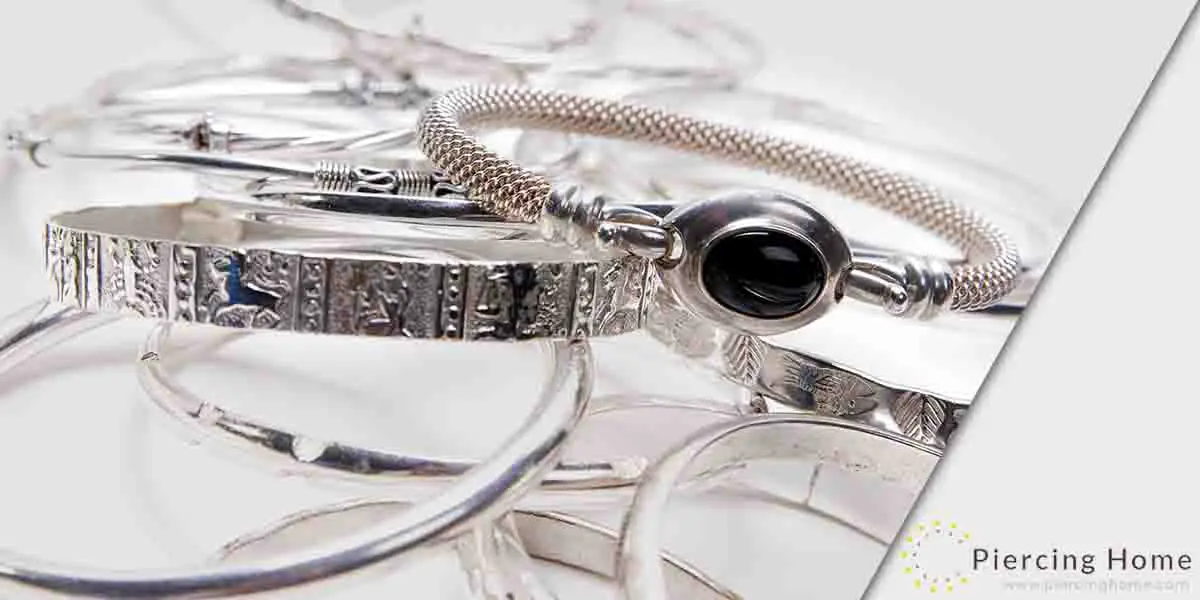 Brighton presents a large variety of jewelry and body accessories of amazing style and trends. Its jewelry and other items carry the symbol of the heart that is its uniqueness. The jewelry Brighton presents is simply made with brass mixed with zinc alloy. It is usually silver-plated and some of its items like earrings carry 926 sterling silver. But apart from all this, everything your jewelry collection contains, need care and maintenance. If we don't care for our gold or silver items even, they will start to tarnish and fade away.
Silver we know has a natural tendency to oxidize quickly. As far as it is exposed to air and is out of the shelf, it readily reacts with almost all environmental ingredients including our skin. The sweat and minerals present on our skin are the best friend of silver to make our jewelry tarnish.
If we don't care for our jewelry made with silver or plated with silver, it will oxidize and turn green. Although Brighton provides extra lacquer coating to all its jewelry, our carelessness can mar the grace and beauty of our jewelry.
Let's discuss some simple ways and methods to help our jewelry last long.
Separate the jewelry
Brighton jewelry is silver-plated jewelry and has a great chance to tarnish. The best thing to save it from discoloring is to separate it from other jewelry items. It should have a separate box to keep it away from other articles. Otherwise, it can react with other metals and get rusted. Normally Brighton is costume jewelry and it can't be mixed with silver or gold.
Make It Clean and Dry Before Putting In Box
Everyone should have the sense to keep his jewelry dry and clean before putting it in the jewelry box. Keep it in minds guys! The habit to keep your jewelry clean instantly after using it can increase its life span. Putting wet or moist jewelry can tarnish your jewelry. There can be some food or cosmetic particles stuck with your Brighton jewelry. If you simply clean it with a simple cloth, it can have a positive impression on your jewelry's long life.
Keep Jewelry In Dry and Consistent Temperature
Remember to put your jewelry in a dry place away from humidity. It is a dangerous thing to keep your Brighton jewelry in a moist place. It will instantly discolor your jewelry to zero. Another thing that can be harmful to your Brighton jewelry is temperature fluctuation. Try to provide the jewelry with a consistent temperature properly.
Choose a place in your home away from heat and sunlight It will increase the life of your Brighton jewelry collection.
Put All the Parts Separately In Polythene Bags
Brighton jewelry is a combination of metal, charm, and leather. There are some plastic stoppers for earrings too. It is good for the protection of Brighton jewelry that we should put all its items separately in plastic bags. The use of polythene bags will not allow different materials to interact with one another. These things can also get scratches by colliding. So keeping them separately guarantees their long life.
Keep It Away From Perfumes and Cosmetics
An important remedy every wise man or woman should certainly do is to keep his jewelry away from all types of cosmetics and perfumes. The lotion that we use in our routine to moisturize our skin can even be harmful to your Brighton jewelry and will instantly tarnish it.
So before not getting ready from top to toe, never think of wearing any of your jewelry items especially Brighton as the chemicals present in all these cosmetics cut the enamel and turn it green.
Never Use Brighton Every time
Brighton is customized and costume jewelry. It has signature items that carry the heart carved on its articles. It is only for use on special events for some time. If we carelessly use it all the time day and night, it can take days to change its color. We must sensibly use this expensive costume jewelry for limited and calculated time and care for it too much. This will promise us its long life and durability. We know that even pure silver or gold gets tarnished on regular use, and then it is mere plated silver jewelry. We must care for it properly.
All these above-described methods are a sure short way to maintain and keep your Brighton jewelry safe and tarnish-free. Otherwise spending a reasonable amount of money on your jewelry will waste away.
FREQUENTLY ASKED QUESTION AND ANSWERS
Question: Where Did Brighton Jewelry Originate?
Answer: Brighton jewelry or collectibles first originated in California in 1991. It was the beginning of a new era of fashion and style by two friends Terry Kravitz and Jerry Kohl. The journey was started by only making men belts. But with time, it developed into an industry. Now Brighton is the hallmark of fashion and style. It provides you with dainty jewelry along with matching sunglasses, shoes, dresses, watches, and much more. Now the headquarter of Brighton company is in California and its branches and manufacturing units are working in many countries as China, Japan, Italy, Spain, Taiwan, France, and Korea. Thousands of outlets and chains of stores are working worldwide. Its jewelry and all other style accessories carry its thematic heart which symbolizes its ingenuity, passion, and trend-setting ability. The journey that originated from a small unit has developed into an industry that is the epitome of fashion and style.
Question: Is Brighton jewelry sterling silver?
Answer: Brighton jewelry has won the hearts of men and women equally because of its varied range of accessories and styling jewelry. It is made with pure brass and zinc alloy. It is sometimes considered silver as it has a classic silver look. But it is not made of pure silver and even sterling silver. It is silver plated only. But the thing that makes it looks royal and graceful is the finishing and double coating of lacquer. It enables the Brighton jewelry to feel like original and pure silver.
When you are wearing a silver ring in one hand and a Brighton ring in the other hand, nobody can recognize between the real and plated silver. Even the elegance of Brighton sometimes cheats the people to consider it a silver or sterling silver ring.
The company boldly mentions that these jewelry items don't carry pure gold or silver. It happens rarely that its jewelry items are made in sterling silver. But still, the thing that makes people confuse is its high price. Brighton jewelry normally ranges from 30$ to 150$. It is not the price of the metal that we pay but the name and class of the brand. The finished article with symbolic heart claims this price and we are forced to pay it happily.
Question: How to Clean Brighton Jewelry?
Answer: Brighton jewelry is neither silver nor sterling silver and therefore there are chances that it can get rusty or tarnish. It is a combination of brass and zinc alloy and is plated with silver. It is processed too skillfully that no one can recognize whether it is original silver or plated one. But everything needs care and maintenance. If we buy an expensive Brighton jewelry item and are careless about its maintenance, it will get tarnished. We should have cleaned our jewelry especially all these customized or costume jewelry to ensure their longevity.
It is not difficult to clean our Brighton jewelry. We can do this at home by the simple cleaning method. We need not take it to the jeweler for its cleanliness. We simply have to do this.
Clean your Brighton jewelry with a soft jewelry cloth first
Gently spread the biodegradable jewelry cleaner on your jewelry if it is available
Rub the soft cloth all over the jewelry
A jewelry oil is easily available in all stores and we can clean oil Brighton jewelry easily with it
A mild soda or gentle dish wash is good to clean the Brighton jewelry
Never rub it hard otherwise you have to face the consequences
Question: Where Is Brighton Jewelry Made?
Answer: Brighton jewelry has its hallmark of perfection and style. It is acknowledged worldwide. Brighton has the history back in 1991 and now its manufacturing units are working worldwide. The jewelry is specifically made in Taiwan and is spread worldwide. Its manufacturing units are also working in China, France, Japan, Italy, and many other countries. But they perform their specific functions. Some of them deal in footwear, some in leather goods. But the signature Brighton jewelry unit works in Taiwan.
Conclusion
All the above discussion about Brighton jewelry clarifies that Brighton is an amazing brand of jewelry and other fashion accessories. It is an almost a century-old brand and has made its name throughout the world. Its jewelry items have a royal silvery look and this is sometimes wrongly considered pure silver jewelry.
Instead, it is made with brass and zinc alloy and it is plated in silver and sometimes gold. It is an expensive piece of jewelry as it cashes its fame. We are compelled to pay for it as we love to wear the Brighton jewelry. Its symbolic presentation of the heart is engraved on almost every one of the items that make it more engaging and attractive.
But what is Brighton jewelry made of? This question strikes many minds when they see its price. The jewelry is simple brass made and silver-plated and its prices are comparatively high than other costume jewelry. I think we need not be upset about it. The reason is simply that a brand has its values and standards. It never goes beneath its standards. At the same time, it offers its customers customized accessories of their own choice from charms to leather bands, from Swarovski to opal. It's all about your choice.