Rings
Can a Stainless Steel Ring be Resized or Not?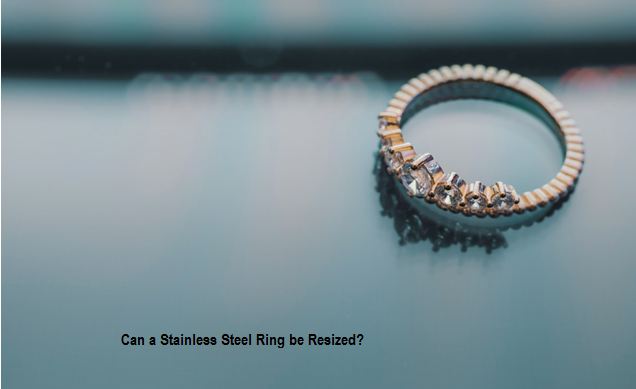 Stainless steel rings mostly like for its durability, unique features, and luster that lasts for many decades. It's suitable for both genders; male and female. Its color is compatible with every dress, and you can fit a diamond or a pearl in your ring. Its stiffness makes it difficult for resizing.
Do you want to resize your ring?
It's not easy to process and may be costly as only expertise jewelers can resize a stainless steel ring. You can buy a new ring if you don't have any sentimental or emotional feelings with your ring. Most people who intend to resize their ring have sentimental feelings as their engagement ring or receive it from some special person.
A stainless steel ring can go through various processes, and it may be resized up or resize down. Resize down is comparatively less effortless and easy. It can resize down by cutting extra material from the bottom and joining it together.
If you want to resize your ring, it'd not be an easy task but not impossible. Make sure your ring doesn't have any precious pearl fitted on it. Your ring  can resize up in two ways:
They lightly stretched the band, making it thinner and increasing the size at least one and a half.
The ring's size may change by removing some extra material from the bottom of the ring,
su_list
but you have some additional charges for resizing it.
How much time resizing takes, and how many charges to have to pay for resizing your ring?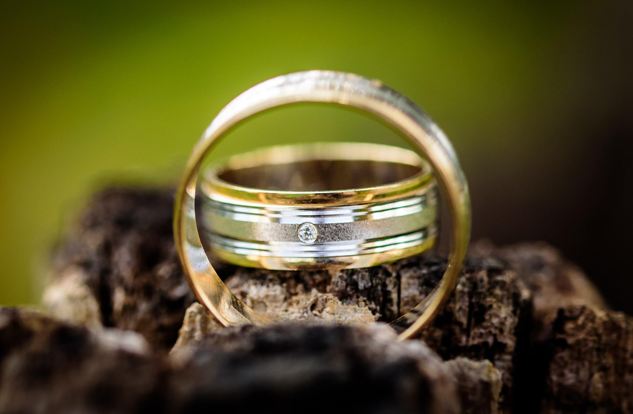 We can't tell you about the accurate time that will require resizing your ring. Many factors are involved in this process. Some common factors which are involved in resizing procedure are:
The material type and its hardness or softness are significant factors involving the price and time taking for resizing. Hard materials like stainless steel and titanium are tough to resize, and most jewelers don't resize these metals. Only experts that have the latest tools can do this. Hard material requires more time as compared to soft metals like yellow gold and sterling silver. They are easily resized and take less time to resize.
The design of the ring is also an active contributor to the time consuming for resizing rings. Intricate and complex designs are challenging to resize, and rings with straight and straightforward designs are easy to resize. If your ring has some stones or pearls fitted on it, it needs more time and cost to change its size.
The time depends on the jeweler's expertise and how much it uses the latest tools for resizing rings. The latest tools and expert jewelers can resize your ring in less time and do it more accurately.
The thickness and thinners of a ring also contribute to resizing time and cost. Thinner rings require more time and more effort for changing it upsizing and downsizing. Consequently, you charge more for craftsmanship and material which jewelers use for resizing the ring.
The simple resizing cost is usually from 20$ to 60$, but it's not the same for every ring and design. The more elaborate designs cost you more for resizing. Price also depends on your region and material used in the ring.
The ring size also matters as the jeweler has to add new material for changing the ring size. The stone fitted on the ring also affects resizing cost.
What are some Limitations of ring resizing?
Resizing the ring doesn't recommend it if you don't have any particular attachment or not your engagement ring. There are some limitations you must know before you're going to change its size. It has a limit on how much you can resize a ring. You can't go more than these limitations. Your ring size should be 1-2 sizes. It means if you try more than these limitations, your ring may damage, and it's useless to change its size. It'll be better to buy a new one rather than resizing its size.
Some rings that you should not try to resize or they're more complicated to resize are these followings:
Wedding Ring ( band)
Platinum Ring and Stainless Steel Ring
White Gold bands and Rings
Vintage(pave) Ring
Eternity Ring
A wedding ring has a precious stone and a rare design that is not suitable for cutting or pressing. So it should avoid if you want to resize your wedding ring. Most wedding rings have a rigid and stable material that is not easy to cut or press. It's polished, and design, its charm, and uniqueness will lose after changing its size. You ensure the correct size of the person whom you are giving wedding rings. Take accurate measurements and size of the person not to need to change the ring's size.
A platinum ring is much more expensive than gold rings as platinum is more expensive and hard material than gold. Special tools and expertise required for the resizing of platinum. More technical knowledge and high temperature needed for changing size. So it's better not to resize the platinum ring. A stainless steel ring is also rigid and sturdy and not easy to resize.
White gold is also not suggested for resizing. Its sparkling shine damage during the resizing process, and a replicating require retaining its shine, making it much costly. It's a yellow gold type of alloy plated with light color material.
Pave, and vintage rings have more limitations as there are many stones and diamonds fitted on these rings and make resizing complex ones. They are not for cutting procedures, so don't try to resize a pave and vintage ring. Only one size can resize, and you can't go for more than one dimension.
An eternity ring may lose its shape and beauty when you try to resize it. Eternity rings decorate with gemstones and pearls, and resizing makes it unsuitable, and a gap will damage its beauty. It's recommended not to change an eternity ring and buy a new one.
Make sure your ring size will be correct when you're going to purchase a ring that belongs to the above categories. Otherwise, you may face many complications and have to pay more money for resizing your ring.
How can you find your size for the ring to avoid any complications?
It's best to measure your size for choosing a ring. It may be helpful for you and prevent you from many complications in the future. You should consult your jeweler and tell him to take your size. He will give you some rings for measuring your size and can tell you which one is most fitted and suitable for you.
You can use a thread and any soft thing on which you can print your ring size. Stainless steel is a very tough material for resizing, so it's an excellent decision to choose the right size of your ring before buying it.
Refer ring size in the table below will help you to avoid complications
| Circumference Inch | Circumference MM | Diameter MM | USA Size | UK/AUS Size |
| --- | --- | --- | --- | --- |
| 1.74 | 44.2 | 14.1 | 3 | F 1/2 |
| 1.84 | 46.8 | 10.9 | 4 | H 1/2 |
| 1.94 | 49.3 | 15.7 | 5 | J 1/2 |
| 2.04 | 51.9 | 16.5 | 6 | L 1/2 |
| 2.14 | 54.4 | 17.3 | 7 | N 1/2 |
| 2.24 | 57.0 | 18.1 | 8 | P 1/2 |
| 2.34 | 59.5 | 19.0 | 9 | R 1/2 |
| 2.44 | 62.1 | 19.8 | 10 | T 1/2 |
| 2.54 | 64.6 | 20.6 | 11 | V 1/2 |
| 2.65 | 67.2 | 21.4 | 12 | X 1/2 |
| 2.74 | 69.7 | 22.2 | 13 | Z 1/2 |
Where can you go for resizing a ring?
First, you should go to your jeweler and tell him what you want, sizing up or sizing down the ring. It's the right and most appropriate decision. Then you can consult with your parents and friend and ask them for help, and they can suggest you a fair and reputed jeweler.
You can check out his previous rings. It's necessary to find a trusted and qualified jeweler if you don't want your precious ring to damage. You know that a resizing process is not easy, and an inexperienced person can damage your ring. You can also check some online jewelers by reading online reviews. Some online jewelers who're providing resizing services are:
●    Easy Jeweler Repair
They're providing services for resizing rings. They're not professional jewelers, and they have some other resources for their work. They work in three easy steps. You can choose their service and then send your ring to them for resizing. After resizing, they will send it back to you.
●    My Jewelery Shop
They're the most qualified and trusted jewelers and giving a wide range of services. They have highly skilled experts and can provide you the best of their work and services and use the latest tools, new methodologies, and best pieces of equipment for resizing rings. It makes sure no damage to your ring, and you can resize any type of rings, including engagement band, wedding rings, friendship rings, men rings, and all other kinds of rings. You can trust them for reliable and quality work.
Conclusion
Stainless steel rings are famous for their durability and unique style, but this quality makes it challenging for resizing. So it may be a better choice to buy a new ring rather than suffering a lengthy procedure of resizing your ring. It may be too lengthy and costly according to the design's complexity, the material of the ring, its thickness, and beads or pearls fitted on the ring.
Personal feelings and attachments make it difficult for you to change your ring. Therefore it suggests choosing proper methods for checking your size so that you don't have to face any complications in this regard. Try to choose the best ring most suitable and fit on your finger.